Isis in Syria: UN satellite images shows Temple of Bel completely destroyed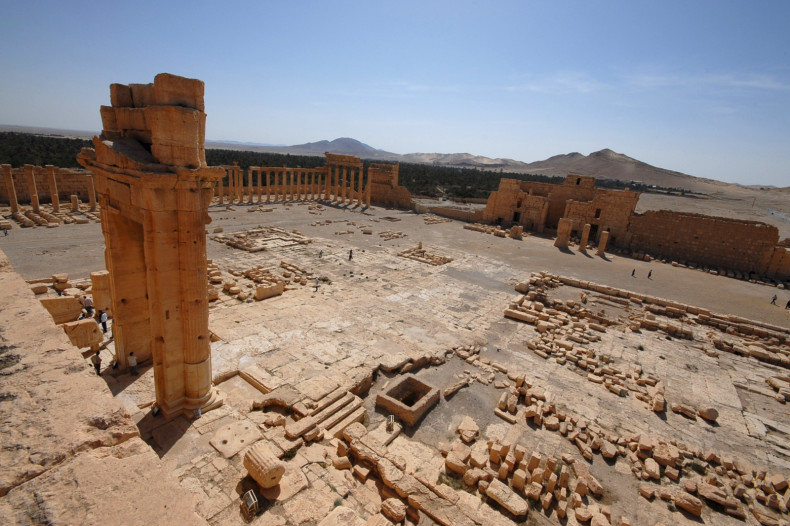 Despite earlier assurances that the "basic structure" of the Temple of Bel remained intact following the Islamic State's attempt to blow it up, the United Nations has released satellite imagery that confirms the temple has been destroyed. Isis detonated the treasured temple in the ancient Syrian city of Palmyra on 30 August.
Syria's antiquities chief Maamoun Abdulkarim said on 31 August that the 2,000-year-old temple was only partially damaged by the explosion. According to the Daily Mail, officials believed that the basic striation and main columns of the temple were intact.
Abdulkarim told the BBC, "[O]ur information is provisional, but it indicates that any damage done was partial, and the basic structure is still standing." However, the UN's Operational Satellite Applications Programme tweeted on 31 August, "UNOSAT satellite analysis confirms Temple of #Bel #Palmyra #Syria main building destroyed @UNESCO @UrtheCast @UNITAR".
As previously reported by IBTimes UK, the terrorist organisation denoted explosives around the centuries-old temple on 30 August. A Palmyra resident described the explosion to the Associated Press, "It is total destruction ... The bricks and columns are on the ground."
A week earlier, Isis confirmed reports that it had destroyed the smaller Temple of Baal Shaman by posting photos of the explosives used and the detonation. The UN released satellite images on 28 August of Palmyra that also confirmed the destruction of the smaller temple.
After gaining control of the territory around Palmyra, the jihadis asserted it would not destroy the temples of Palmyra. However, it has since gone back on its assurance and destroyed the UN-designated world heritage site. Isis has also used the site to publicly display the body of beheaded Palmyra former antiquities director Khaled Asaad and to publicly execute over 20 captured Syrian army soldiers using child executioners.
The Islamic State has previously destroyed churches and monasteries in Syria, demolished the remains of cities in the ancient Nineveh and smashed statues at Mosul Museum in Iraq. The terrorist group is believed to have saved smaller antiquities to sell on the thriving black market.