Isis: Thousands flee Ramadi in Iraq as fighting intensifies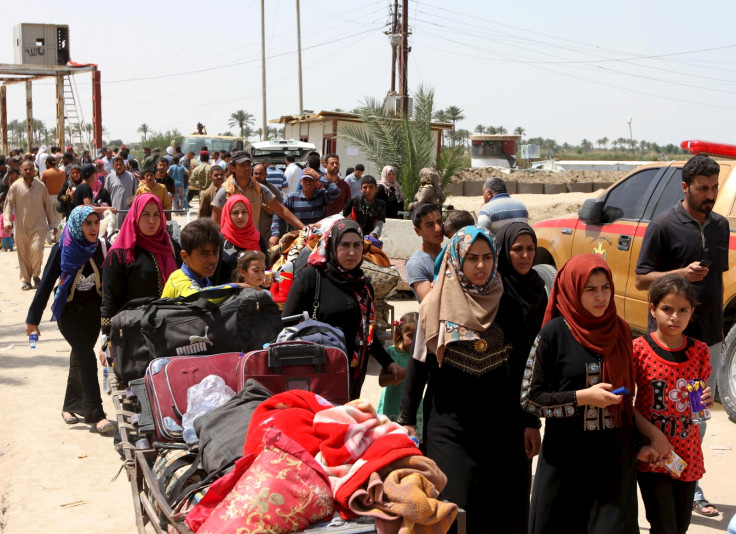 Thousands of people are fleeing Ramadi, the capital of violence-torn western Anbar province, as fighting intensifies in the area.
Islamic State (Isis) fighters are gaining ground in the city despite the latest offensive by Iraqi forces.
The UN has said more than 4,000 families have been displaced from Ramadi and nearby suburbs over the last few days. The fleeing civilians include new-born babies.
A column of vehicles including minibuses, cars and pickup trucks were seen lining up at a checkpoint in Sadr al-Yusufiyah as families were frantically trying to carry their personal belongings. Most of the people who left their homes did not have much on their backs.
IS militants are believed to have stepped up their assault in the last few hours and reports suggest that they are also resorting to suicide attacks. Three key villages surrounding Ramadi have fallen into the hands of the Sunni insurgents.
Key IS positions in the villages are being bombed by the US-led coalition forces. The Shiite militia, which is currently supporting the Iraqi forces, is also making advances in Ramadi as part of the renewed military offensive launched by the security forces on Saturday, 18 April.
"The Iraqi army, police, and volunteer forces are now in full control of Ramadi's centre and entrances after violent clashes broke out in other areas during the past two days," Deputy Governor of Anbar province Mahdi Saleh Naumann was quoted as saying.
Anbar's Governor Suhaib al-Rawi has said the situation is spiralling out of control to an extent the area has never witnessed. "The situation is critical right now. Such a large wave of displacement has never happened in the history of the city," Rawi said.
© Copyright IBTimes 2023. All rights reserved.