Isis threat in France: Lifeguards to carry guns on busy beaches this summer
Police union spokesman claims that lifeguards are Isis targets and weapons are required to help combat terror.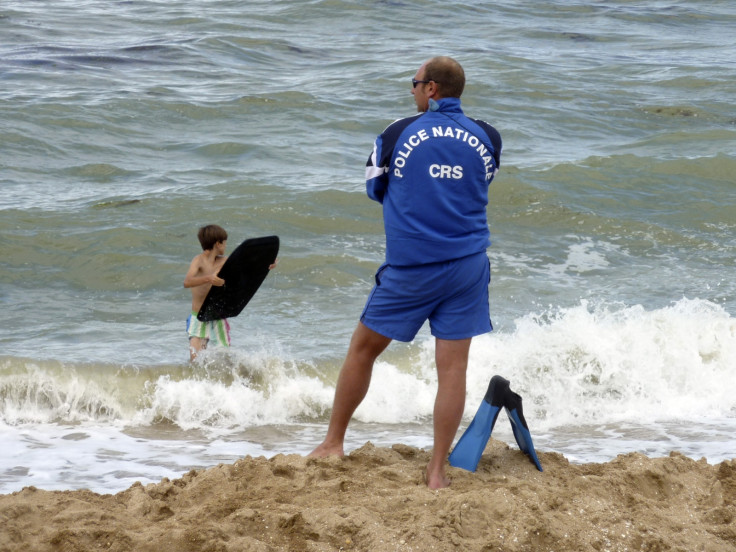 Specialist police lifeguards will have the authorisation to carry arms during their patrols of French beaches this summer, according to local media. The French authorities have given the lifeguards of the Compagnies Républicaines de Sécurité (CRS) the right to carry weapons, after the double-murder of a French police commander and his partner at their home near Paris earlier this month.
Larossi Abballa, the Islamic State (Isis)-inspired killer, stabbed 42-year-old Jean-Baptiste Salvaing to death in front of his wife and their three-year-old son outside their home in Magnanville. Abballa streamed his attack live on Facebook. French President Francois Hollande said the attack was "unquestionably a terrorist act".
This has led to officers in charge of first-aid centres and their replacements – who monitor some of the nation's busiest beaches – being given the right to carry guns in 'trunk holster' cases specially adapted to the swimwear worn by CRS officers.
"It is the first time that these CRS will be armed, [CRS,] who are generally are on the beaches during the months of July and August in bathing suits, without weapons," Nicolas Comte, spokesman for the SGP-FO police union, who had been calling for the measure, told Europe 1 radio.
Officers also demand to carry arm when out of service
"In a context where the security forces are at particular risk of confrontation with extremely dangerous gunmen," this measure comes as police unions in France also demanded to carry weapons when out of service. "Recent events have shown us that policing was dangerous," Comte said. "They are particularly targeted as part of the terrorist threat".
IS claimed responsibility for previous attacks across Paris that left 130 people dead in November 2015.
Earlier in May, the US warned the Euro 2016 tournament which is taking place throughout France this month, could be a target for terror attacks, with IS threatening to attack football fans.
© Copyright IBTimes 2023. All rights reserved.