Millions of sports fans, holiday makers and other visitors will descend on France over the next few days for the Euro 2016 football championship, due to begin on 11 June. While France has a heavy sports security detail in place, it still remains concerned of a "soft target" attack by terrorists.
A senior counter terrorism official on the condition of anonymity told AFP, "From the point of view of preparation, we have done as much as possible. Everyone has been mobilised: police, paramilitaries, many soldiers." He added, "to be totally honest, I'm worried."
President Francois Hollande, in an interview to France Inter radio on Sunday, acknowledged that the threat from jihadists is real but put on a brave face. "This threat will last for a long time, unfortunately, so we must do everything to ensure that the Euro 2016 is a success," he said.
The senior counter terrorism official added, "What really worries us above all is the guys who are already here in Europe — guys that are already in Germany for example, that we haven't seen arrive, that the Germans haven't found, who have stayed quiet and waited,
"We have re-established some borders, but we shouldn't dream — borders cannot be controlled."
On 4 June, a Frenchman was arrested by Ukrainian police with an arsenal of weapons and explosives. He was reportedly planning to carry out at least 15 terror attacks before and during the tournament.
France's DGSI domestic intelligence agency head Patrick Calvar, said in a recent parliamentary session, "We know that Daesh is planning new attacks and France is clearly targeted."
Last week, the US State Department warned Americans planning to travel to Europe for Euro 2016 of terror attacks.The statement read: "Euro Cup stadiums, fan zones, and unaffiliated entertainment venues broadcasting the tournaments in France and across Europe represent potential targets for terrorists, as do other large-scale sporting events and public gathering places throughout Europe."
The French government has deployed a huge security detail of around 90,000 police and security guards to protect the 10 venues that will host the matches across the country.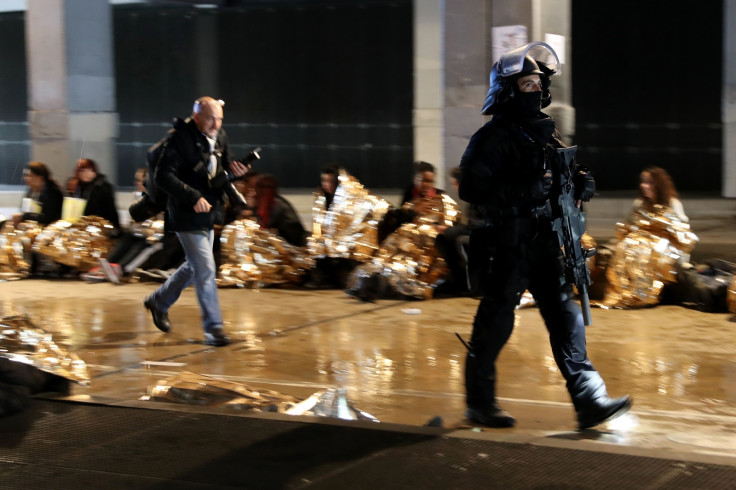 Interior Minister Bernard Cazeneuve, recently said "Our objective is for the Euro to be a big festive gathering, but we owe the French the truth. One hundred percent precaution does not mean a zero percent risk," The Guardian reported.
Pascal Boniface, head of the Institute for International and Strategic Relations in Paris, was quoted by AFP as saying, "Nothing is simpler than organising an attack. You protect 1,000 targets, so it's the 1,001st target that will be hit, Driving past in a car and firing on pedestrians is within the capabilities of many people".