Isis threatens to behead Croatian Tomislav Salopek if Egypt doesn't release 'Muslim female captives'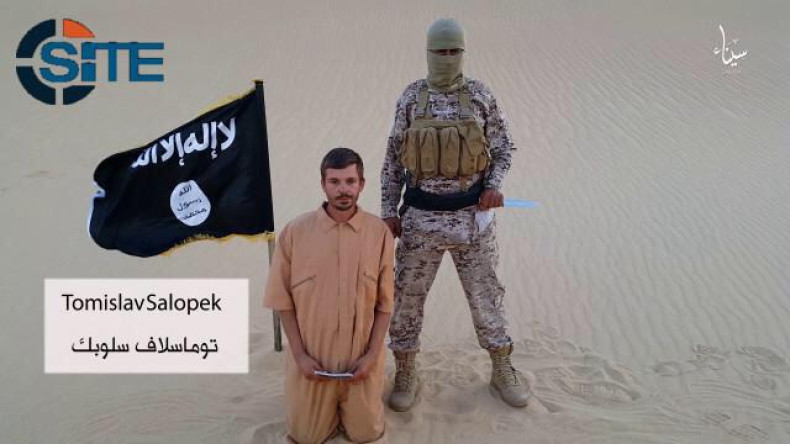 The Sinai Province of the Islamic State (Isis) has released a video in which it threatens to behead a Croatian hostage if the Egyptian government does not exchange him for captive female Muslims. The news comes from SITE Intelligence Group on 5 August.
The man, who identifies himself as 30-year-old Tomislav Salopek, an employee of geoscience company CGG, is shown wearing a yellow jumpsuit and kneeling beside a masked militant. The militant threatens that Salopek will be executed if the Egyptian government does not release "Muslim women arrested in Egyptian prisons". It is unclear which hostages are being referred to.
Salopek says IS fighters abducted him on 22 July. Croatia's foreign ministry said last month that one of its nationals had been kidnapped in Cairo.