Isis threatens to execute 350,000 children trapped in Mosul if they try to leave
Iraqi army has regained control of the city's east and is now ready to push across the Tigris.
An estimated 350,000 children are trapped inside the embattled city of Mosul as the Islamic State (Isis) threatens to execute fleeing families, aid agencies have said. The Iraqi Security Forces (ISF) have essentially regained control of the city to the east of the Tigris, triggering the next stage of conflict, which promises another brutal battle with the Islamists.
Aid agencies estimate that up to 750,000 civilians are believed to be still living in west Mosul which remains under Isis control, with humanitarian organisations deeply concerned for their safety.
Of those citizens, an estimated 350,000 are believed to be children. The remaining Iraqis face a chilling predicament – stay and face the risk of becoming caught in the crossfire between the western-backed Iraqi forces and the jihadists, or attempt to leave and face the murderous wrath of Isis.
Multiple reports have emerged suggesting that the city has been booby-trapped with tons of explosives and that the insurgents are building suicide car-bombs in preparation for imminent street-by-street fighting.
Those who make the perilous journey out of west Mosul tell of forced conscription, with child soldiers also being recruited by the terrorists.
Known as "Caliphate Cubs", around 300 are believed to have been killed in Mosul, which was once the heartland of the terror group's territory. It was where Isis leader Abu Bakr al-Baghdadi declared the creation of his "caliphate" in 2014.
The besieged city is also running out of food, water and basic supplies, with food prices skyrocketing as deliveries into the city become scarce as trade routes have now been cut off for months.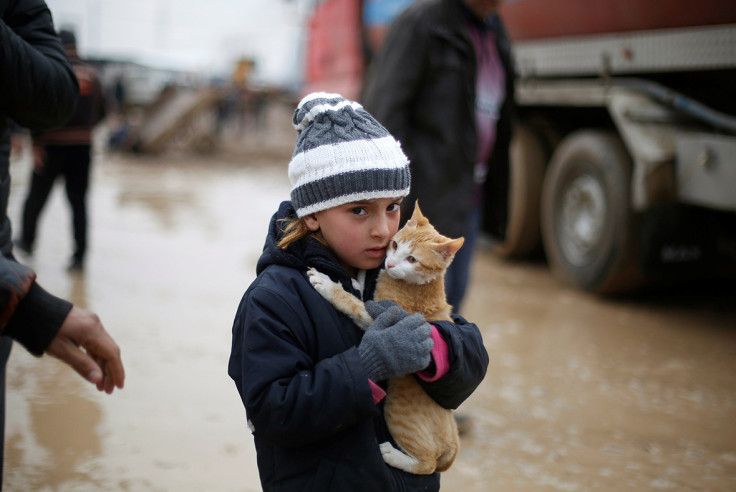 Save the Children say there are currently no safe routes out for residents in the parts of the city still under the control of the extremists.
Mahmoud, a medic living in eastern Mosul, told the charity: "I talked to my family in west Mosul. They are staying inside and don't have anything to eat or drink. No one is able to get the children anything, there's no food or milk for babies. The markets are empty and the supplies they stockpiled have almost run out.
"There's a huge risk for families trying to flee. If Isis see a family trying to escape, they kill them on the spot. I tried to get mine out and agreed with a smuggler to bring them here, but he opted out because he saw a family of nine killed in front of his eyes."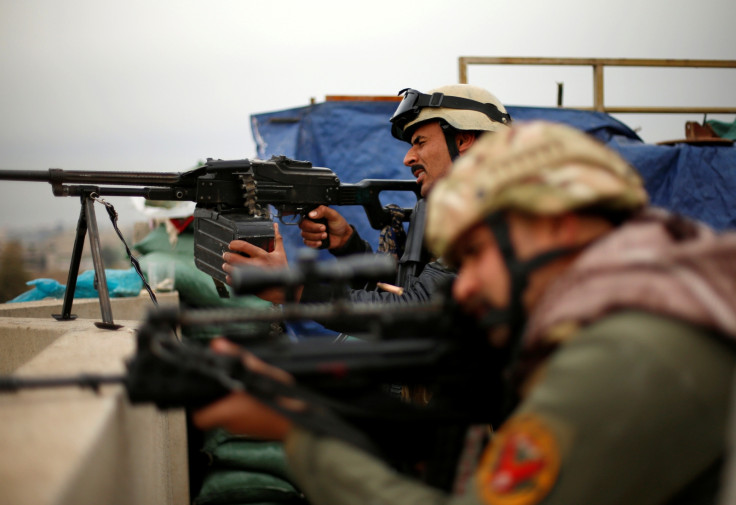 ​Maurizio Crivallero, Save the Children's Iraq Country Director, said civilians have so far made up nearly half of all casualties in the conflict. He said: "Children are trapped with nowhere to escape. To a child it doesn't matter where the bombs come from — it's where they land that matters. The impact of explosive weapons in west Mosul is likely to be deadly and indiscriminate.
"We must ensure that every effort humanly possible is made to protect children and their families from harm.
"Once families have made it out, we can reach them with life-saving aid and start helping children to rebuild their lives after more than two years under Isis rule. But right now, hundreds of thousands of children remain trapped in west Mosul in a situation which grows more dangerous by the day."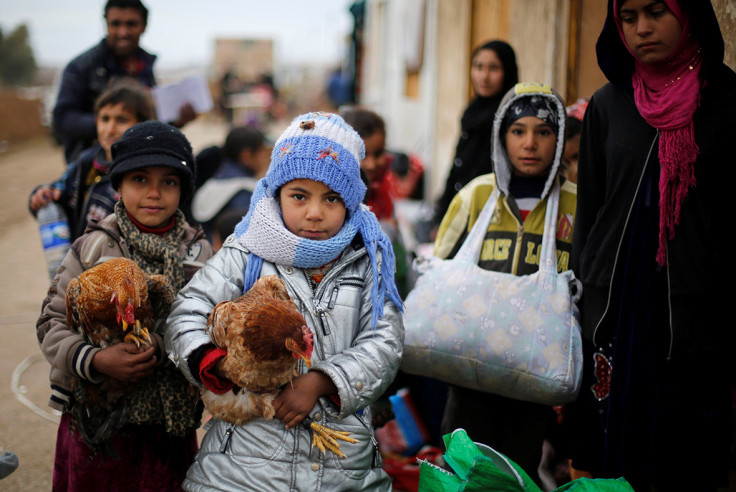 © Copyright IBTimes 2023. All rights reserved.