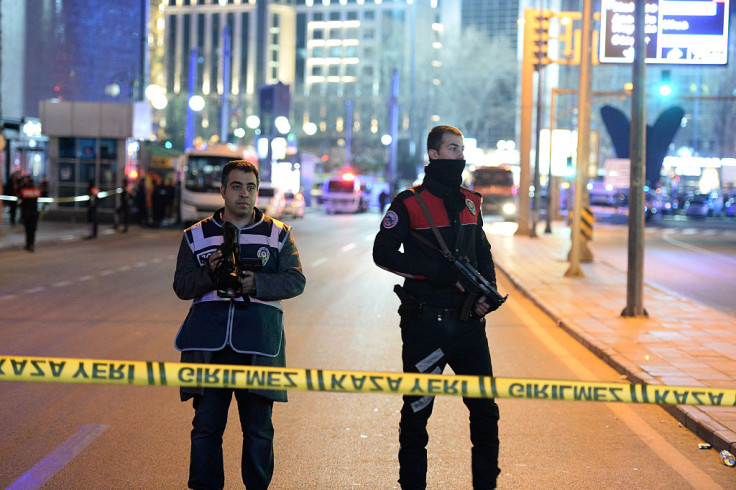 Turkish intelligence has warned that Islamic State (Isis) militants are planning terror attacks to take place on 19 May 2016 on targets including the US Embassy in Turkish capital Ankara. Turkey's National Intelligence Organization (MİT) warned authorities that 10 Isis militants had entered Turkey's southeastern Gaziantep province and were planning attacks in several towns, including Ankara, reported Hurriyet.
Potential targets include Ankara's Anitkabir mausoleum of Mustafa Kemal Ataturk, the founder of the Turkish Republic, a military compound in the Cebeci neighbourhood and the US embassy in the city, according to the report.
Atatürk, Youth and Sports Day on 19 May is a public holiday in Turkey to commemorate the beginning of the Turkish War of Independence, which resulted in the formation of the modern Turkish republic.
The warning comes after Turkish military sources told state media that the Turkish army and US-led coalition forces had killed 27 IS militants in air and artillery strikes on Saturday (14 May). The sources said the militants were killed in northern Syria as they prepared to fire rockets.
The Anitkabir mausoleum is to remain open on 19 May, despite the threat, to host events for the country's Youth and Sports Day celebrations, authorities have announced. Kurdish militant group the Kurdistan Workers Party (PKK) is also planning attacks, according to the report.
On 26 April, the embassy issued a warning on its website that the US government "continues to receive credible indications that terrorist groups are seeking opportunities to attack popular tourist destinations throughout Turkey". It advised US citizens "to be mindful of the potential for danger in crowded public areas and at popular tourist destinations." The US Embassy has been contacted for comment, but one has yet to be forthcoming.
On 17 March, Germany closed its embassy in Ankara and consulate in Istanbul after receiving warnings of an imminent terror attacks. The US Consulate in Istanbul warned US citizens to avoid its compound in December, warning of an unspecified security threat.
There have been a series of deadly terror attacks in Turkey in recent months, with four people, including two US-Israeli nationals, killed in a suicide bombing in Istanbul's central İstiklal Avenue in March. It came after a suicide bomber killed 12 people, including 11 German tourists, in an attack in Istanbul's historical Sultanahmet Square in January.
An extremist offshoot of the PKK is also responsible for a series of recent deadly terror attacks, including a March car-bomb attack in Ankara in which 37 people were killed.