Isis: UN Accuses Jihadists and Assad of Beheadings, Rapes and Chemical Attacks in Syria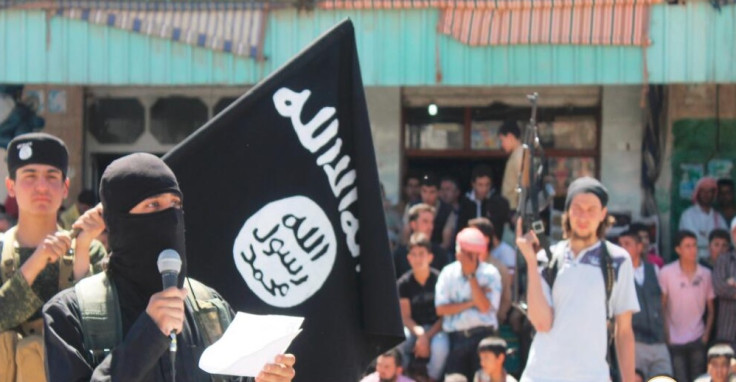 The United Nations has accused jihadists with the Isis (also known as Islamic State) of war crimes and atrocities, including summary executions, torture, conscription and use of children in conflict.
In a report on the war in Syria, UN investigators also accused government forces loyal to Bashar al-Assad of war atrocities, and in particular, of using chemical agents in attacks against civilians.
The report details cases of beheadings, amputations and other corporal punishments publicly carried out by IS fighters in areas under their control.
It alleges that the group has waged a campaign of fear, forcing locals, including children to watch executions sometimes carried out improperly to maximise suffering for the victim and cause distress to onlookers.
"Children have been present at the executions, which take the form of beheadings or shootings in the head at close range," the document stated. "Bodies are placed on public display, often on crucifixes, for up to three days, serving as a warning to local residents."
The UN also accused the group that has imposed a medieval interpretation of sharia law over large swathes of Syria and Iraq, of enlisting children as young as 10, who are trained and receive religious education at dedicated camps.
The report by a four-member commission chaired by Brazilian diplomat Paulo Sergio Pinheiro also accused the Syrian government of committing crimes against humanity.
The commission said that there were reasonable grounds to believe that Syrian forces helicopters dropped barrel bombs carrying a chemical agent, suspected to be chlorine, in eight incidents in April.
"Accounts of victims, and of medical personnel involved in administering treatment, provide descriptions of symptoms compatible with exposure to chemical agents, namely vomiting, eye and skin irritation, choking and other respiratory problems," the report based on 480 interviews and documentary material highlighted.
The UN also emphasised that Assad's troops were also guilty of a series of appalling violations like systematic murder, torture, enforced disappearances and rape.
"Government forces have perpetrated rape as a war crime," the document continued, adding that girls as young as 13 had been sexually assaulted in prison by detention officers.
"In Syria it's total impunity," said commission member Carla del Ponte, a former Swiss war crimes prosecutor. "Crimes are committed each day, from all parties, and nobody's dealing with the criminal responsibility for those crimes."
© Copyright IBTimes 2023. All rights reserved.