Some of Iraq's ancient Christian minority, forced out of Mosul by the militants of Isis (also known as Islamic State), have formed their own army and joined up with Sunni and Shia Muslims to drive the fanatics out.
Iraq is home to one of the world's oldest Christian communities, comprising some 260,000 out of a total population of 32 million in 2010 according to the CIA World Factbook.
When Isis launched its surprise assault in 2014 the Christians of Mosul suffered more than most, being forced to convert to Islam, pay bribes or be expelled from their homes. Women were raped and sold into slavery, others killed, and for the first time in 2,000 years there are now no Christians in Mosul.
Since the taking of Mosul around 1,000 Christians calling themselves the "Babylonian Brigades" have been training with Sunni and Shia militias known collectively as the Popular Mobilisation Forces so they can exact revenge.
"[Isis] displaced us from our houses, they took our money, killed our young men and women and they took our properties," commander of the Brigades Rayan Al-Kildani told NBC News.
"Therefore, Christians decided to fight the terrorists of ISIS. By the will of God we will avenge what happened to our community."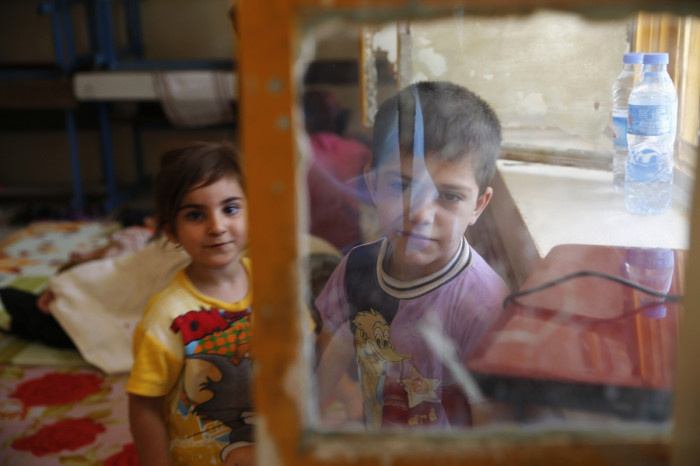 Members of the Brigades point out that Christians served with Sunni and Shia Muslims when Saddam Hussein was in power, and together they can beat their common enemy, Isis.
"[We Christians have] lived for years side-by-side with our Muslim brothers," said former army officer Abu Yasser. "We drink from the same river and eat the same food; this goes back hundreds and thousands of years."
Yasser added: "In battlefield you forget who you are, to which religion you belong. The only thing that you think of is how to defeat your enemy."
Soon the Brigades may well take part in the liberation of Mosul - and attempt to retake their hometown.
"Many women were raped by the terrorists and others were sold," said Maher Salwan Jerges, whose mother's cousin was killed for refusing to leave everything behind when she was forced out of Mosul. "All these are reasons drove me to volunteer and fight ISIS terrorists."