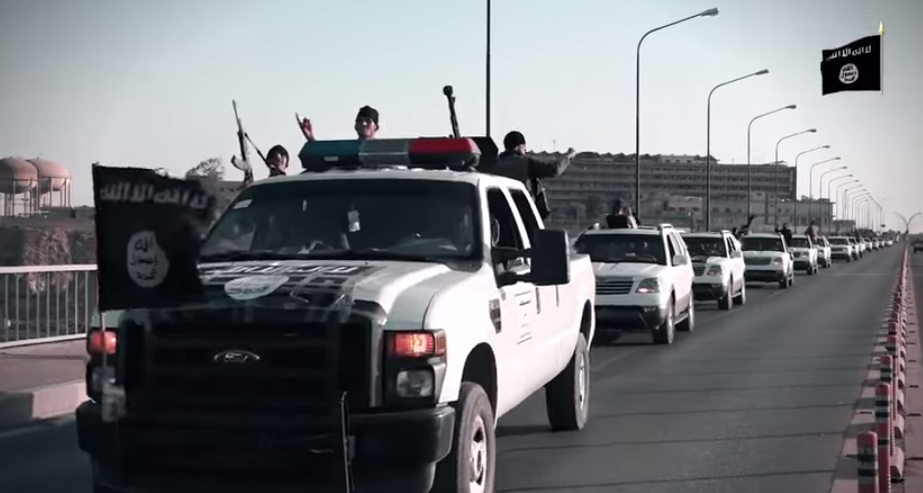 The Islamic State (Isis) has posted a documentary on the anniversary of the capture of Mosul.
The 29-minute film gives an alluring narrative of the conquest of Iraq's second city, showing previously unreleased footage of prisoners being freed, soldiers in disarray attempting to escape and the jihadists cheered by Mosul residents.
"It was unthinkable that the advance would be so much greater than was planned," the narrator says, according to a translation by AFP. "The operation began with cutting the supply lines of the members of the Safavid [Iranian-backed] army."
"Three convoys of military vehicles entered the outskirts of the city coming from the Jazeera area," in order to control neighbourhoods "on the right side of Mosul to be a starting point for the mujahedeen to conquer the remainder of the city".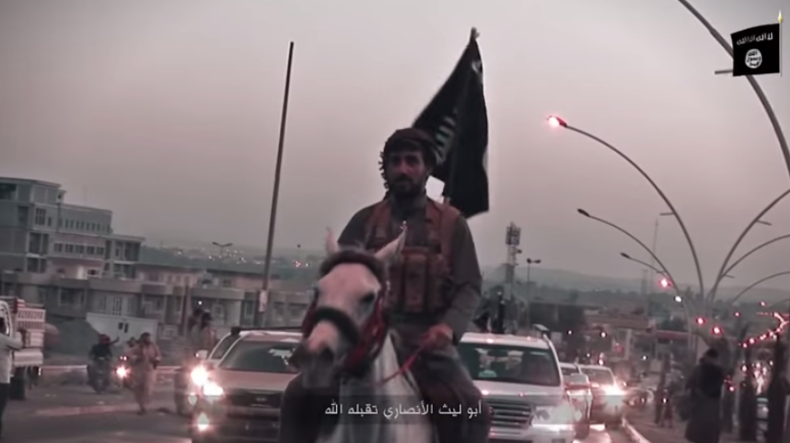 The narrator notes that the Iraqi army lost ground on the right side of the city and fled en masse from the left side even before IS fighters arrived.
The city was taken over after a swift attack on 10 June. Many of its 2 million Iraqi inhabitants left for the neighbouring Kurdistan region.
The IS offensive marked the complete collapse of the Iraqi security forces, causing a controversy as the army had been trained for years by the United States.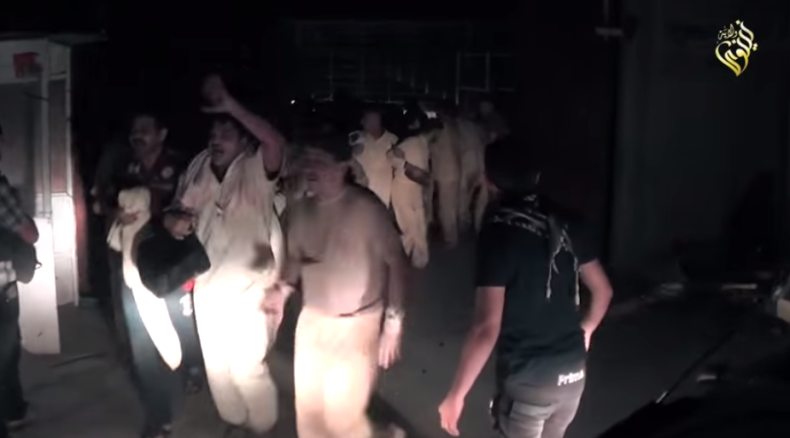 One year later
After one year, the Iraqi head of Ninawa operations command Gen. Najim al-Jubouri was quoted by al-Arabiya as saying that the operation to liberate Mosul has started with air strikes targeting the militant group.
The commander said military units had been deployed in Baiji, on the main road to Mosul.
The Iraqi forces, backed by Shi'ite volunteers known as Popular Mobilization units, liberated Tikrit, the home town of Iraq dictator Saddam Hussein.
However, the Iraqi government suffered a setback when IS captured Ramadi, the capital city of the western province of Anbar.