Isis video declaring war on Malaysia and Indonesia surfaces
In the video, children carrying AK-47 assault rifles are paraded.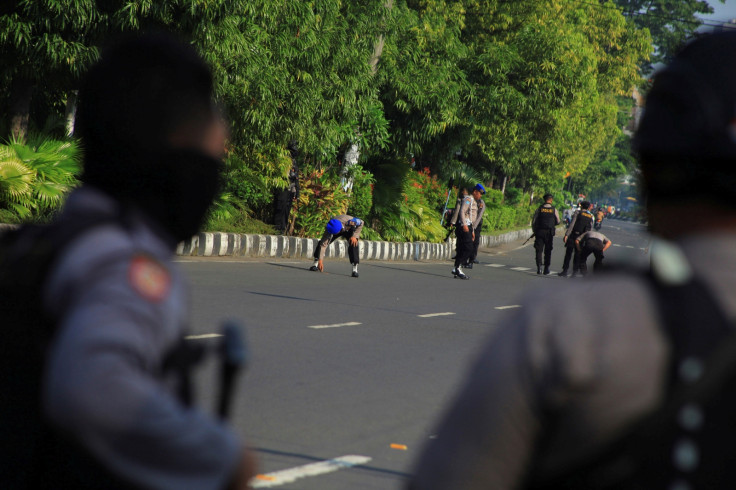 A chilling video released by the Islamic State (Isis) declaring war on Malaysia and Indonesia has surfaced. The video, which shows child militants, has emerged just as Indonesia has been rocked by a suicide attack targeting a police station. It also comes within days of a similar IS-inspired terror attack in Malaysia.
In the footage, children are seen cradling AK-47 assault rifles as an unidentified militant speaks in a mixture of Bahasa Malaysia and Arabic.
"Know this ... we are no longer your citizens, and have liberated ourselves from you," the jihadist is heard saying in the video as he throws a passport on the ground. "With His permission and His assistance, we will come to you with a military force that you cannot overcome. This is Allah's promise to us."
Red passports, issued by Malaysia, and green ones by Indonesia, are shown in the footage. At one point in the video, believed to have been recorded in a conflict zone either in Syria or Iraq, the extremists are seen burning passport documents.
The militant is heard thanking Allah for "easing our journey and jihad" by nominating "soldiers of Tawhid [oneness with God]". According to the Strait Times, in a separate footage, children are seen being trained in weapons. It appears there have been multiple threat videos of this kind.
The latest attack in Indonesia took place near a police station in the central Java city of Solo. The attacker detonated himself at the station injuring a police officer.
"I have ordered the police chief to chase the [terrorist] networks, to arrest the networks and reveal the perpetrators. We hope people remain calm, this is the last day of fasting – there is no need to be afraid of the terror. We see there are bombs everywhere, in Turkey, in Bangladesh, Baghdad, Iraq and the last one in Nabawi mosque in Saudi Arabia. Violence in whatever's name has to be condemned and cannot be tolerated," said Indonesian President Joko Widodo.
On 28 June, a nightclub on the outskirts of the Malaysian capital Kuala Lumpur was attacked by two extremists, who the police have confirmed belong to the local wing of the IS.
© Copyright IBTimes 2023. All rights reserved.