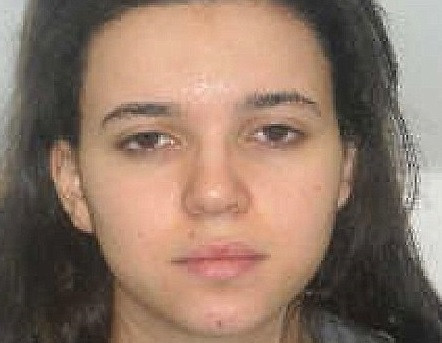 Authorities in France think a new video by terror group Islamic State (Isis) shows the wife of a terrorist who attacked a kosher grocery store in Paris, killing at least four hostages in January.
Hayat Boumeddiene has been at large since the attack in which her husband Amedi Coulibaly was killed by police.
The video, Blow Up France 2, was released on Tuesday (3 February) and shows some Isis fighters calling for more attacks similar to those that occurred in Paris, when gunmen stormed the office of satirical magazine Charlie Hebdo.
"If you fight for democracy, we will fight for Islam," the fighters said. "You will have to accept that we will react fully to the numerous crimes you committed. You took our rights. Therefore you can't expect to be in peace."
Among the fighters, there is a woman holding a weapon. Boumeddiene has been confirmed as having crossed over to Syria.
"French authorities are investigating the possibility this woman could be Hayat Boumeddiene," a source told CNN.
This latest video from IS came a few days after the insurgents released footage allegedly showing Jordanian pilot Moaz al-Kasabeh being burnt alive.
Al-Kasasbeh was captured by the insurgents last December, and was beheaded after negotiations to secure his release crumbled. IS had earlier beheaded Japanese journalist Kenji Goto.
The video sparked worldwide outrage and prompted Jordanian authorities to consider sending troops in Syria to fight the insurgents.