Isis vs Shia militia in Iraq: Atrocity rivalry sees brutal videos of torture spread online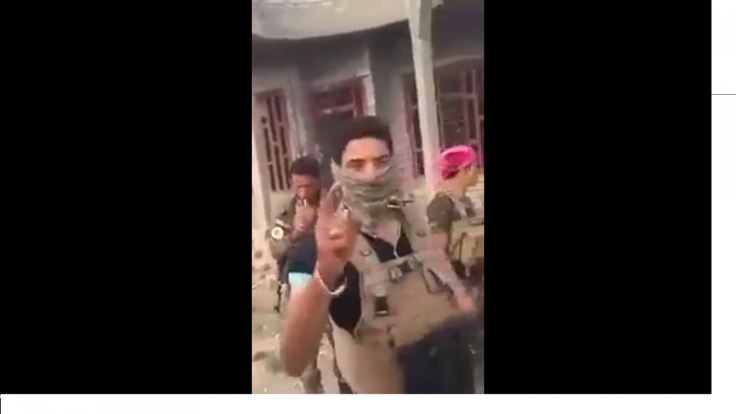 Hundreds of pictures and videos of prisoners being beheaded, burnt alive and tortured are being widely distributed online by Iraqi Shia militias to intimidate opponents and drum up support, said a leading US security analyst.
A video appearing to show members of a Shia militia in Iraq hanging a man upside down and burning him alive attracted hundreds of thousands of views this weekend when it appeared on social media.
Philip Smyth of the Washington Institute said evidence pointed to the authenticity of the film, and that it was one of hundreds of videos distributed by the militias, rivalling footage distributed by Islamic State (Isis) for its brutality. IBTimes UK cannot independently establish the veracity of the video.
A video distributed earlier this year allegedly showed militia members roasting a man alive over an open pit, said Smyth. Another, which emerged in March, showed militia members shooting dead a child accused of being a supporter of IS, while photographs allegedly showed a Sunni civilian being beheaded.
"There are tons that have not even hit the mainstream," said Smyth. "There are videos that go up, there are photos that go up on official [Shia militia] Facebook pages of really nasty stuff."
Militias from Iranian-backed Popular Mobilization are currently fighting alongside Iraqi government forces, supported by air strikes from a US-led coalition, to wrest huge areas of Iraq back from jihadist group IS.
The latest atrocity video, Smyth said, emerged on a pro-Shia militia Facebook account, and within minutes had been shared thousands of times by fellow supporters, who claimed the man killed was a captured IS militant.
Smyth, a researcher at the University of Maryland who monitors the online presence of the militias for the institute, said that online fingerprints and insignia worn by the men in the video points to their membership of the Kataib al-Imam Ali militia, currently attempting to roll back IS in Anbar province.
As the man's body burns, "they are even chanting the slogan of [group leader] Abu Azreal 'We will grind them [IS] like flour'", Smyth said.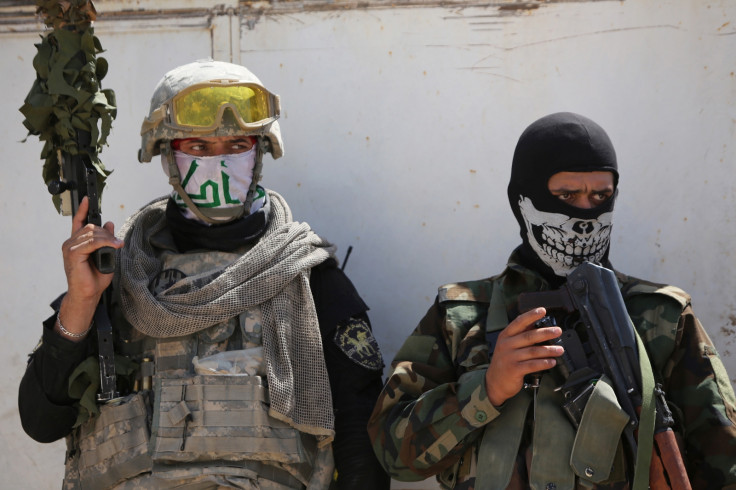 In February, Human Rights Watch warned of escalating numbers of crimes committed by Shia militias, accusing them of scores of kidnappings and summary executions.
"Iraqi civilians are being hammered by IS and then by pro-government militias in areas they seize from IS," said Joe Stork, the organisation's deputy Middle East and North Africa director.
On Sunday (31 May), the militia denied that it had any units in Anbar, and condemned the actions, saying they were in contravention of its military code, reports the Lebanese Daily Star.
Group leader and Taekwondo expert Abu Azrael, also known as the Angel of Death, has become a public icon of the Shia resistance against IS, with his social media pages attracting hundreds of thousands of "likes" and his image appearing on billboards and Iraqi TV.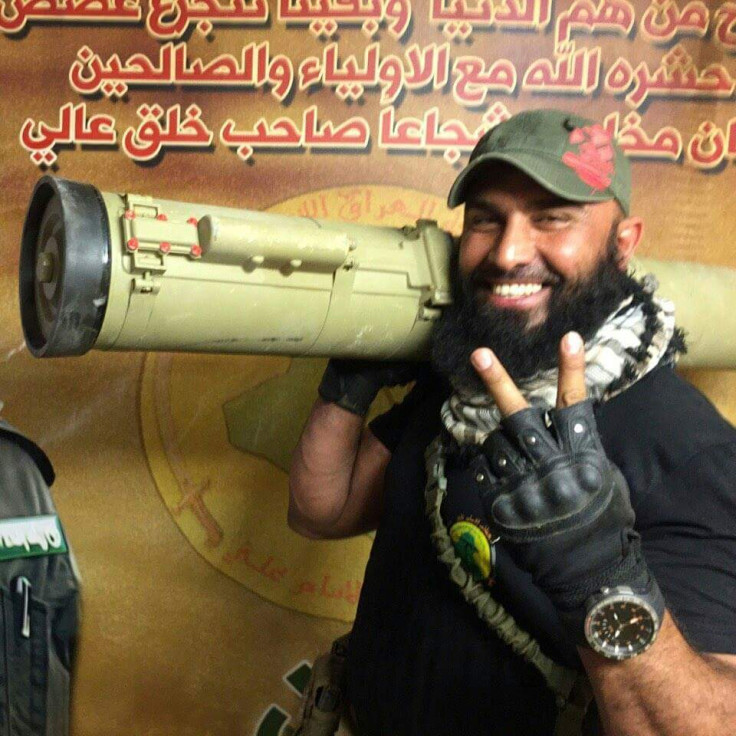 However, his militia is accused of atrocities to match those of the jihadists he has pledged to annihilate.
"The group has orchestrated mass beheadings before of prisoners they claimed were IS guys. One of the first videos they posted showed their fighters along with [group leader] Shabal al-Zaidi posing with severed heads," said Smyth.
He said that while it does not gain the attention of the videos distributed by IS, images and footage of Shia atrocities were widespread and popular.
"There are ebbs and flows to how the material is put out," he said, and added that during the offensive to retake Tikrit from the jihadist group in April, new material was being posted daily.
Unlike IS, which proudly broadcasts its atrocities, the Shia militias, Smyth claims, seek to conceal their responsibility, often hiding militia insignia and the identity of fighters to maintain a level of "plausible deniability."
Material is distributed through accounts which broadcast their allegiance to key Shia commanders and militias, then vanish, and is then widely shared among other pro-militia accounts.
The footage, said Smyth, is calculated to send messages both to the militia's battlefield foes, and to supporters and rivals in Iraq.
"To an internal audience they are saying all holds are off. The Shia population have been living under [attacks] from IS, so it definitely strikes a nerve," he said. "It sends the message that we are going to get it done, and will execute brutally if needs be. [To IS] they are sending the message they can be brutal and can get away with this stuff."
Experts believe that securing the trust of the Sunni population in provinces such as Anbar is key to defeating IS, which casts itself as the defender of the Sunni underdog. The effect of these videos on efforts to secure Sunni support is catastrophic, he said.
Of the victim of the atrocity in the latest video, he said "We don't know this was an IS fighter; we don't know who this person it."
"It does nothing but harm efforts to build trust between the Sunnis, the government, the Shia militias and even the Americans, because I can put any caption I want on that film to effect perceptions. IS uses this as recruitment and it is very potent recruitment. It is used to show to those who are even a little sympathetic that there is a Shia campaign against the Sunnis as a whole, which the IS leadership warned about."
Iraqi Prime Minister Haider al-Abadi said in April that his government had a "zero tolerance" policy to human rights violations, but owing to the ramshackle state of the Iraqi army and its dependence on the militias, it is increasingly powerless to act.
The result, said Smyth, is a conflict spiralling towards ever profounder depths of brutality.
"It demonstrates how low the bar has sunk in terms of human rights issues, we have hit zero depths level. We have hit the Marianas Trench and then gone deeper."
© Copyright IBTimes 2023. All rights reserved.