Isis: Yazidi Girls 'Forced into Sex Slavery' by British Female Jihadists in Syria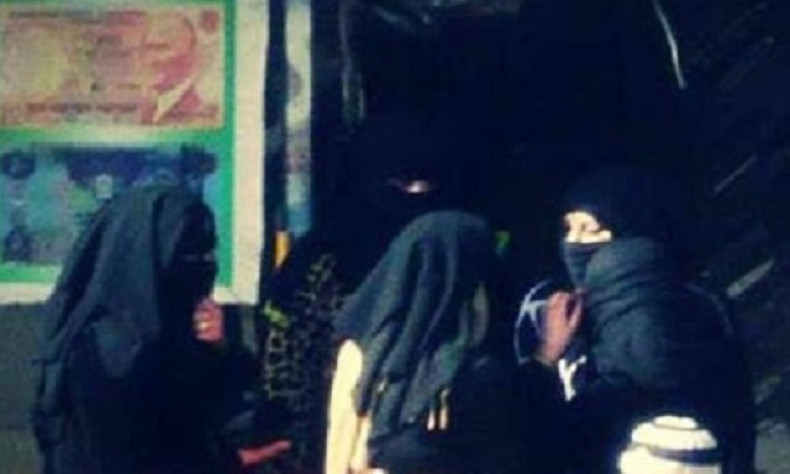 Thousands of Iraqi women who have been taken captive by Islamic State (IS) jihadists are being forced into sex slavery, it has been reported.
The women from the Yazidi tribe were captured as Islamist militants stormed into villages in north Iraq in August, sparking a humanitarian crisis that eventually led to US military intervention against IS, previously known as Isis.
Up to 3,000 Yazidi girls have now been brought to Raqqa, an IS stronghold in Syria, and locked up in brothels, which are managed by an all-woman religious police force, known as the al-Khanssaa Brigade, according to the Mirror.
"These women are using barbaric interpretations of the Islamic faith to justify their actions," a source told the paper.
"They believe the militants can use these women as they please as they are non-Muslims."
Eyewitness, Zaid Al Fares, previously told IBTimes UK that in Raqqa the al-Khanssaa Brigade has around 50 fighters affiliated to IS, which until recently patrolled the city's streets pursuing women, who broke IS sharia law and enforced legal marriages to Islamist fighters.
The leaders of the battalion are said to be a group of female British jihadists, who are running the brothels.
"It is the British women who have risen to the top of the Islamic State's sharia police and now they are in charge of this operation," the source said.
"It is as bizarre as it is perverse."
Hundreds of Yazidis have been shot dead and there have been reports of women and children who were buried alive during the August IS offensive in northern Iraq.
Yazidis are considered devil-worshippers and apostates by IS extremists as they profess a religion that dates back to ancient Mesopotamia and combines elements of Zoroastrianism with Sufi Islam.
Thousands have been forced to flee into the neighbouring Kurdistan region.