The partner of former EastEnders actress Sian Blake has admitted to murdering her and their two sons before burying their bodies in the garden of the family home in south-east London.
Arthur Simpson-Kent, 48, entered guilty pleas to the murders of Blake, 43, and their sons Zachary, eight, and Amon, four, after his lawyers indicated he would admit to the deaths at a previous hearing.
The hairdresser, formerly of Pembroke Road, Erith, appeared at the Old Bailey on Friday (10 June) via video link from HMP Belmarsh. He gave no motive for the killings and police remain at a loss to explain why he committed the triple homicide.
Blake and the children were last seen on 13 December 2015, when they visited her family in Leyton, east London. A phone call she made the next day was the last time she was known to be alive.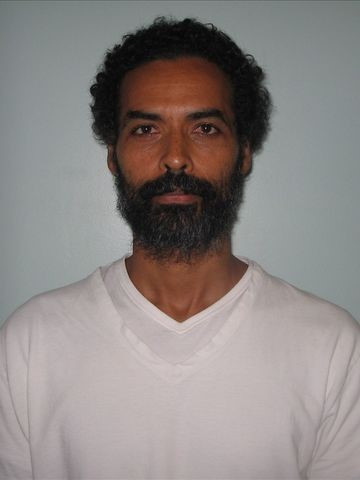 Suspicion over the whereabouts increased on 16 December when a text message was sent from Blake's phone to her sister saying she and the children needed to get away for a while. Detectives believe this text was sent by Simpson-Kent and that he had already murdered his family.
Later that same day, prompted by concerns raised by a family member with the NSPCC, police officers spoke to Simpson-Kent at their home in Erith.
He told officers that Blake and the children had gone to visit a friend in Cambridge. Simpson-Kent was initially uncooperative but then allowed officers into the address. Unbeknown to them at the time, the bodies of Blake, Zachary, and Amon had already been buried after a "significant effort" to conceal them.
Later that day, the trio were reported as missing persons, an investigation that was taken over by homicide detectives on 3 January. That 18-day delay will now be the subject of an Independent Police Complaints Commission (IPCC) investigation.
Their bodies were found by police on 5 January when specially trained dogs highlighted an area of the garden. Excavation of this area took place and discovered Blake, Zachery and Amon. Post-mortem examinations found the cause of their deaths to be head and neck injuries.
A manhunt was launched to arrest Simpson-Kent, who it was established had left the home address the day Blake and the children were reported missing, shortly after officers had spoken to him.
He travelled to Accra Airport in Ghana, from Glasgow Airport via Amsterdam, on 18 December, after spending the night with a friend in Camden and withdrawing £700 ($1,000) from Sian's bank account.
Detectives from the HMCC travelled to Ghana and Simpson-Kent was arrested on the 9 January, and extradited to the UK on 12 February where he was charged with the murders.