Islamic State Invades Central London and Recruits Jihadists in Oxford Circus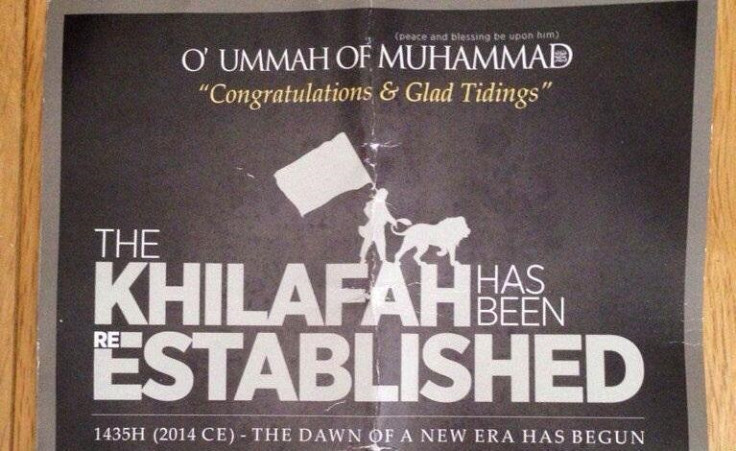 Supporters of the Islamic State have been attempting to recruit Jihadists in central London by handing out leaflets to Muslims on the capital's busiest streets.
The leaflets, distributed told readers that the "Khilafah [Islamic Caliphate] has been re-established" and ordered them to spread it "across the world."
Readers were also told that Muslims must "obey the Khaleef according to the Shariah" - a reference to Shariah law, a fundamentalist interpretation of Islam which is propounded by the Islamic State, previously known as Isis.
Ghaffar Hussain, managing director of the anti-extremism group Quilliam and contributor to IBTimes UK, told our sister site Newsweek that the group handing out the leafleters were well-known radicals, hailing from the Luton area. He also suggested they are associated with a network known as the al-Muhajiroun.
According to Hussain, the group were handing out leaflets near Oxford Circus, London's key tourist hub and the heart of one of the world's busiest shopping districts. He claims they abused passers-by who confronted them.
Asmaa Al-Kufaishi, a British-Iraqi university student, tweeted images of an Islamist Group canvassing around Oxford Circus, with posters showing the black flags associated with the Islamic State.
"This group, promoting Islamic State on Oxford street, racially abused us. They don't know true Islam," Al-Kufaishi added.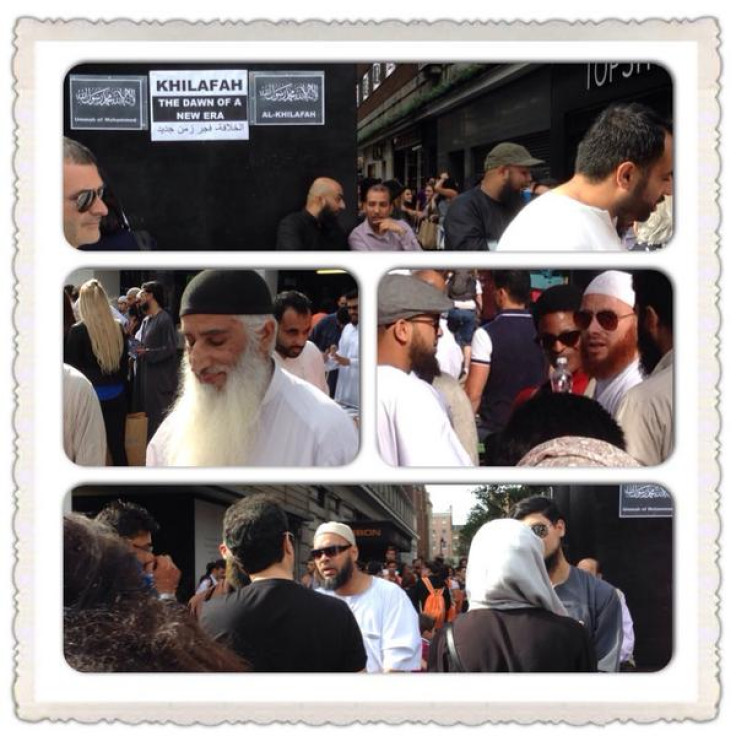 News of the leafleting campaign will concern many given that the Islamic State has garnered a reputation for extreme brutality during its campaign of conquest in Iraq and Syria, during which it has gained control of several key cities.
Hussain said: "This is a very disturbing development but one that should not come as a surprise, since we are aware that around 500 British nationals have joined up with ISIS already.
"We need to have a zero tolerance policy towards ISIS supporters and recruiters in the UK."
Read the Newsweek article: Islamic State Supporters Hand Out Leaflets in Central London Promising 'Dawn of a New Era'
© Copyright IBTimes 2023. All rights reserved.