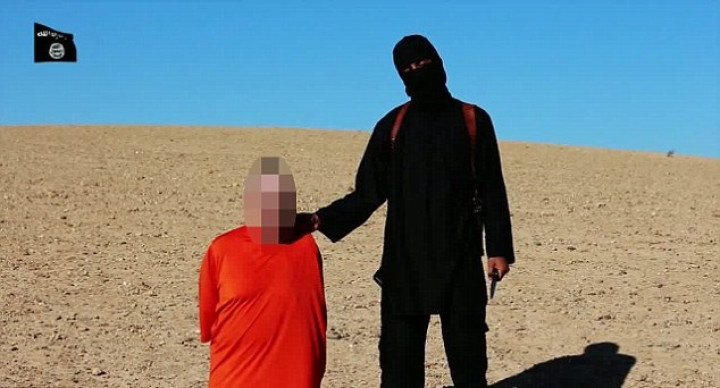 Barbaric killings and girls as young as nine being raped are part and parcel of life inside Islamic State Terror Camps, a former ex-jihadi has claimed.
Sherko Omer (not his real name) said he was tricked into joining IS when he tried to sign up to the Free Syria Army in October and was soon made to feel part of the brotherhood after receiving expensive food and clothes, as quoted by Your Middle East.
But it was when he was sent to Raqqa - an IS stronghold - he claimed he witnessed public beheadings and people being raped.
He said jihadists practised hostage executions by decapitating live animals and "useless foreigners" were sent on suicide missions.
He said he was told it was a right of all members to rape prisoners and take non-Muslim women as their wives.
"In Islamic holy war, you cannot kill enemy women and children under any circumstances. They can only be taken as prisoners," he said.
"But it is permissible to have sexual intercourse with the captive women even if the jihadists are married."
In one incident he claimed he witnessed a gang of IS terrorists trying to rape a mother and her daughter.
He said: "I saw six jihadists demanding a Christian woman and her daughter become their wives. The daughter was about 12 or 13.
"I told the jihadists forcing women is forbidden in Islam and children can't be touched under any circumstances.
"They loaded their guns in my face and told me to leave."
The ex-IS extremist also claimed beheading training is practised with animals in camps.
"I did not do it because I am a technical professional with qualifications, so I was assigned to technical works and trained with pistols and lightweight weapons," he said.
But he witnessed the execution of a Kurdish hostage who was left to die in agony. The man refused to accept IS's beliefs.
"He was about my age, but unlike me he was extremely brave. He spat on every jihadist around him. He shouted slogans about Kurdish freedom," he told Kurdish journalist Rozh Ahmad.
After witnessing the execution, Omer said he decided to risk his life and escape IS by surrendering to the Kurdish YPG when they attacked an IS campsite.
"It is true that I have physically escaped now thanks to God and the YPG [People's Protection Units]. But Raqqa is mentally haunting me now. Because what i have witnessed is just pure horror," he said.
IS is threatening to kill British hostage Alan Henning following the beheadings of two American journalists, James Foley and Steven Sotloff, and UK aid worker David Haines.