The counter-terrorism unit of Bangladesh police has arrested a spiritual leader and head of an Islamist extremist group for allegedly inspiring and urging his supporters to kill foreign tourists in the country.
Shaikh Mohammad Abul Kashem was arrested on Thursday night (2 March) in the Senpara Parbata area of the Bangladesh capital Dhaka, the police chief said. He is the founder of a group called Neo JMB, an offshoot of the banned Jamaat-ul-Mujahideen Bangladesh (JMB) group.
Kashem is believed to have played a key role in the July 2016 Dhaka cafe attack, along with two accused - Canadian citizen Tamim Chowdhury and Nurul Islam Marjan. The attack killed 22 people, including several foreign tourists.
He was arrested after an informer gave a clue to the police, according to a Reuters report.
"On the basis of a tip-off from a secret source, our force arrested him from the area when he was going to receive money that came through a mobile banking system," Monirul Islam, the counter-terrorism chief, said.
The arrested Islamist reportedly wrote several books on extremism while heading a so-called religious school in the northern part of the country. He is also reported to have been preaching to the followers of his group to kill foreigners making them believe that it was an easy route to heaven.
"His followers preferred to kill foreigners," Islam said. "We have been trying to catch him on the basis of previously arrested militants, but every time he would escape."
In the recent past, Bangladesh has seen a spurt in attacks by hardline Islamist groups. Since 2013, at least 48 people, including 22 in the cafe attack, have been killed or seriously wounded in Islamist violence.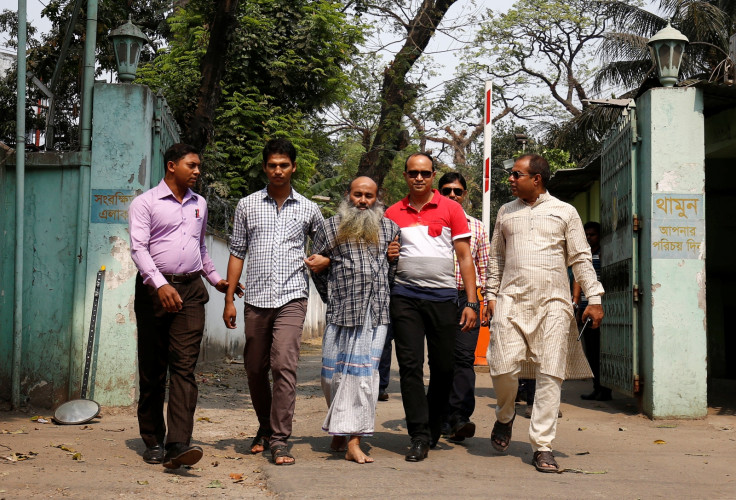 The year 2015 alone witnessed several instances of secular and atheist bloggers being hacked to death by hardliners. At least four bloggers lost their lives while a number of individuals critical of Islam were also targeted.
On 28 February, a Bangladesh court sentenced to death five Islamic militants after they were found guilty of killing a Japanese citizen, Kunio Hoshi, in the town of Kaunia in Rangpur in 2015.