The Chinese People's Political Consultative Conference (PCC), a top political advisory body governed by the Communist Party of China has said that the country values freedom of navigation operations in the disputed South China Sea more than any other country. It also rubbished accusations that Beijing threatened the region's sovereignty by sailing in the sea.
PCC spokesperson Wang Guoqing did not explicitly name the US, but said that Beijing defends the freedom of navigation every country enjoys in the disputed waters according to international law.
He defended Beijing's dominance as far as trade is concerned in the region and pointed out that it is the largest littoral country of the South China Sea. Noting that it was since the end of the Second World War China claimed the islands in the contested waters, he said there has never been an issue with the country conducting freedom of navigation operations.
However, he accused certain countries of blaming China for causing trouble in the region, which Wang claimed was entirely "pseudo-proposition".
Speaking about the Chinese military's assertiveness in the contested waters, he said that it was "perfectly normal" for Beijing to build facilities as islands in the South China Sea are an integral part of its mainland territory.
He stressed that international laws allow China to defend its territorial rights by building structures in the South China Sea and holding freedom of navigation operations that even countries like the US enjoy.
"We have set up cooperation mechanisms with many other countries to ensure safe navigation," Xinhua cited Wang as saying.
Beijing has built military-grade runways on uninhabited islands and reefs in the Spratly Islands which have the capability to deploy surface-to-air missiles. Some US officials have claimed that China is building concrete structures with retractable roofs on Fiery Cross, Subi and Mischief reefs, which are part of Spratly Islands and could be viewed as military escalation.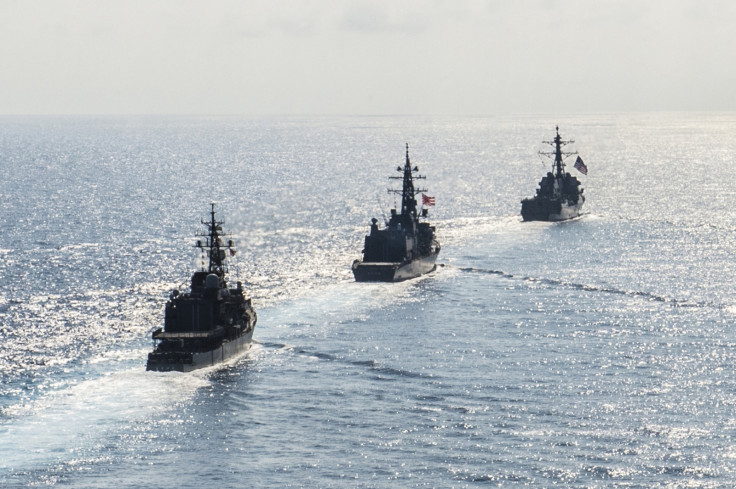 Besides, it has built civilian facilities like a lighthouse, which Wang said has played a positive role in guaranteeing navigation safety and is used in humanitarian rescue efforts.
On Thursday (2 March), a new Chinese cruise ship began its first journey to the Paracel Islands. The cruise ship reportedly has the capacity to carry 499 people and has 82 guest rooms with entertainment, shopping, dining, postal services and medical treatment on board.