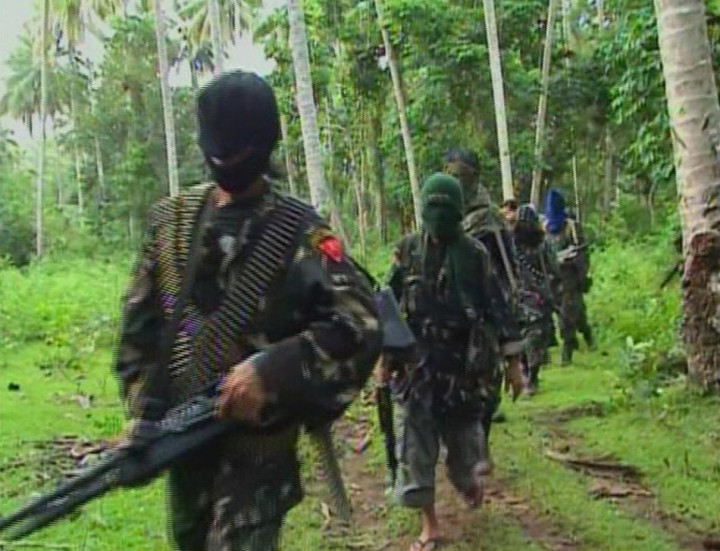 A Chinese teenager has reportedly been abducted in the Philippines by suspected Islamist militants, prompting Beijing to issue a warning against travelling to the south-east Asian country.
Li Peizhi, 18, was seized by up to six gunmen who stormed his family-run store in Kabasalan municipality in the southern Zamboanga Sibugay province, according to police.
The kidnappers arrived aboard a Suzuki minivan, which was later found burnt in a nearby village, and took 20,000 pesos (£280) from the store's cash register, police said.
There was no immediate claim of responsibility for the action and authorities said no request for ransom had yet been made.
However police suggested the kidnapping might have been the work of local extremist groups.
"Most likely, they were Muslim militants," police superintendent Jose Bayani Legados Gucela told the South China Morning Post.
Filipino rebel group Abu Sayyaf is known to have kidnapped Chinese nationals before. The group uses ransom money to fund an Islamic separatism campaign in southern Philippines.
After Li's abduction was reported, the Chinese Foreign Ministry issued a warning suggesting that Chinese nationals avoid travelling to the Philippines.
Beijing said the travel advice was also motivated by threats made against Chinese targets by a separate criminal group.
Earlier this month, Filipino authorities said they arrested three members of an anti-Chinese nationalist group named USAFFE after a World War II US army command in South East Asia, as they were allegedly about to launch a bomb attack on Manila airport.
"Given that the safety situation in the Philippines is deteriorating, the consular service of the foreign ministry is asking Chinese nationals not to travel to the Philippines for the time being," the Chinese Foreign Ministry warning read.