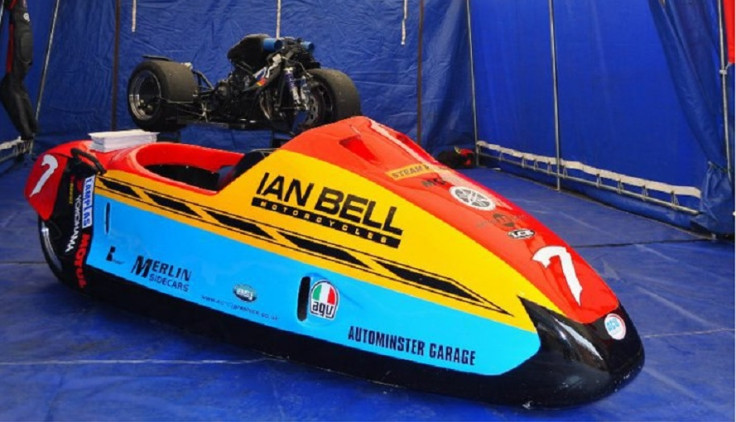 A former Isle of Man TT Races winner has died in a crash during a sidecar race while with his son at this year's event. Ian Bell, 58, was reportedly driving the vehicle when it crashed at Ballaspur – a section just under a quarter of the way around the 37.7-mile track, race organisers ACU Events Ltd said in a statement. His son Carl, who was in the sidecar, was uninjured.
Passing on "their deepest sympathy" to the family of the married father of two, they said the motorcycle dealer from Bedlington, Northumberland "made his TT Races debut in 1995, winning the newcomers trophy, and achieved five podiums during his TT career including a race win in 2003."
Social media was soon filled with heartfelt tributes to the well-known racer.
Moto GP commentator Steve Day tweeted: "Today's news is heart breaking. Thoughts with Ian Bell's family and friends" and Mark Falconer tweeted: "RIP Ian Bell, my thoughts are with your loved ones - you'll be greatly missed."
Andrew Soar, 32, of Loughborough, Leicestershire, also died in an accident at Keppel Gate during the senior race, bringing the total number of fatalities this year to five.
ACU Events Ltd said he "was an experienced competitor on the TT Mountain Course" where he made his debut "at the Manx Grand Prix in 2012 finishing runner-up in both the Newcomers A race and Senior MGP in his first year."
They added: "He won the Senior MGP in 2014 and made his first appearance at the TT in 2015."
The deaths follow those of sidecar driver Dwight Beare, 27, and motorcyclist Paul Shoesmith, 50, both of whom were killed during the first day of the Races on 4 June.
Shoesmith's partner Janet Cowden paid tribute to the father-of-four telling ITV News he had been "best friend and soulmate", who she "loved more than words".
"In my eyes he was a hero," she said. "He will be remembered by so many people, not only for what he's done on the track, but off the track."
Dean Martin, 58, also died from injuries suffered in a crash during practice for the Pre-TT classic on 28 May.