Israel has been accused of war crimes over its heavy bombardment of the southern city of Rafah during the 2014 Gaza War that killed at least 135 civilians – 75 of them children – in just four days.
A wide-ranging report by Amnesty International has collated hundreds of photos, videos and first-person accounts from the battle in Rafah, during which it is estimated that the Israeli military fired more than 2,000 bombs, missiles and shells at the city between 1 and 4 August, including 1,000 on the first day of the fighting alone.
The offensive was in response to the kidnap of Lieutenant Hadar Goldin by Palestinian militants in the moments after a ceasefire was announced between Israel and Hamas on August 1. Goldin was later declared dead, although his body has never been recovered.
The report has also shone a light on Israel's controversial 'Hannibal Directive', under which Israeli units in the field are encouraged to use heavy and often disproportionate fire-power if a soldier is captured, despite the risk to civilians.
"There is strong evidence that Israeli forces committed war crimes in their relentless and massive bombardment of residential areas of Rafah in order to foil the capture of Lieutenant Hadar Goldin, displaying a shocking disregard for civilian lives," said Philip Luther, director of the Middle East and North Africa Programme at Amnesty International.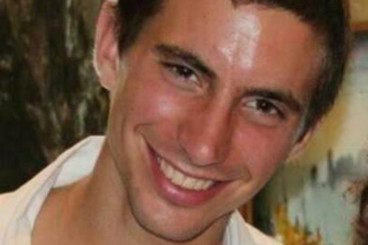 "After Goldin was captured, Israeli forces appear to have thrown out the rule book, employing a 'gloves off' policy with devastating consequences for civilians. The goal was to foil his capture at any cost.
"The obligation to take precautions to avoid the loss of civilian lives was completely neglected. Entire districts of Rafah, including heavily populated residential areas, were bombarded without distinction between civilians and military targets."
Amnesty pointed out that the ferocious attacks continued until August 4 despite the fact that Goldin was declared dead two days earlier. It argued that this demonstrated a desire on the part of the Israelis to punish Gazans for his death, and claimed that Israel "had failed completely to investigate" the matter.
The Hannibal Directive was instituted in Israel as far back as the 1980s, when Hezbollah would often target soldiers on the Lebanese border. But it gained prominence after the capture of Gilad Shalit, who was kidnapped in 2006 by Hamas fighters and held for five years in Gaza.
Israel had to release hundreds of Palestinian prisoners in order to get Shalit back, and the military was encouraged to not let a soldier be taken again. The alleged kidnap of a soldier last summer in the Gaza neighbourhood of Shuja'iyya also led to a Hannibal Directive and one of the bloodiest days of the 2014 war.
Israel has responded angrily to the Amnesty report, arguing that it was "fundamentally flawed in its methodology, in its facts, in its legal analysis and in its conclusions."
"Amnesty builds a false narrative – claiming that four days of military operations by the IDF were in direct response to the killing and kidnapping of one IDF soldier," a spokesman at the Israeli Embassy in London said in a written statement..
"It seems that Amnesty forgot that there was an ongoing conflict – during which the IDF was operating to stop rocket fire and neutralise cross-border assault tunnels, and Palestinian terrorist organisations were actively engaging in intensive conflict against the IDF from within the civilian environment.
"In contrast to Amnesty's claims, the IDF – as the military of a democratic state committed to the rule of law – conducts all its operations in accordance with international law. Where allegations of misconduct arise, the IDF maintains a robust, effective and thorough mechanism for addressing them."