Israel approves force-feeding for Palestinian prisoners on hunger strike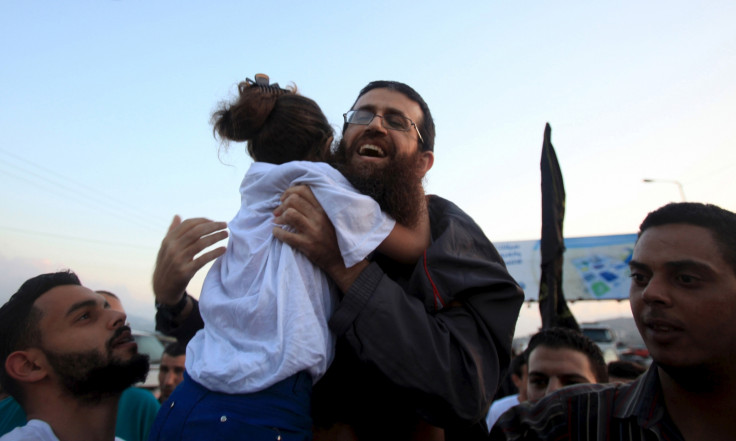 The Israeli parliament, the Knesset, has approved a law enabling prison authorities to force-feed prisoners on hunger strike. The move has been met with furious opposition by Israel's medical association, which considers it a form of torture, and appealed to doctors to not perform it.
Thousands of Palestinian prisoners have gone on hunger strike to protest harsh conditions in Israeli jails and demand release. They often resort to hunger strike to protest against the Israeli system of administrative detention, which allows Palestinians to be tried in secretive military tribunals with the prospect of being thrown in jail for months and even years without facing formal charges or trial.
"Unlike a criminal proceeding, administrative detention is not intended to punish the detainee for an offense that has been committed, but to prevent a future offense," Israeli human rights group B'Tselem explains on its website. "The entire process is secretive: administrative detainees are not informed of the reason for their detention or the specific allegations against them."
According to figures of the Israel Prison Service (IPS), 396 Palestinians from the West Bank, including one woman, are being held in administrative detention. One of the hunger strikers who was in administrative detention is Khader Adnan, who spent 55 days without eating. He ended his hunger strike in June after reaching a deal with the Israeli military prosecution for his release, which took place earlier in July.
The 37-year-old had been held in administrative detention for almost six years. Before reaching his agreement with the military prosecution, Adnan refused to take water or minerals and was held in life-threatening conditions. The Shin Bet, Israeli internal security service, believes Adnan is an active member of the Islamic Jihad.
Israeli justice minister Ayelet Shaked has tried to justify the force-feeding measure in an interview with the Washington Post: "In the same sense that when a prisoner tries to commit suicide, it is the duty of a prison guard to stop him from tying a noose around his neck, it is also our duty to feed and save those who are killing themselves on a hunger strike," she said, adding that several other countries, including the US and Australia, have force-fed hunger-striking prisoners.
The bill states that the force-feeding will take place only if a doctor believes that without it "there is a real possibility that within a short time the prisoner is at risk of death or irreversible disability". But the Israeli Medical Association (IMA) protested against the law because it contravenes the domestic Patients' Rights Law and international medical ethics accepted in the rest of the world.
The law will "place doctors who treat prisoners in impossible situations", said the association's chairman leonid Eidelman. Doctors will be forced to carry out invasive treatment of prisoners despite their will and right to autonomy. The IMA is part of the Tokyo Declaration in 1075 and the Malta Declaration in 1991, both of which prohibits the force feeding of prisoners.
© Copyright IBTimes 2023. All rights reserved.