Israel Approves New Settlements and Demolishes Palestinian Home in East Jerusalem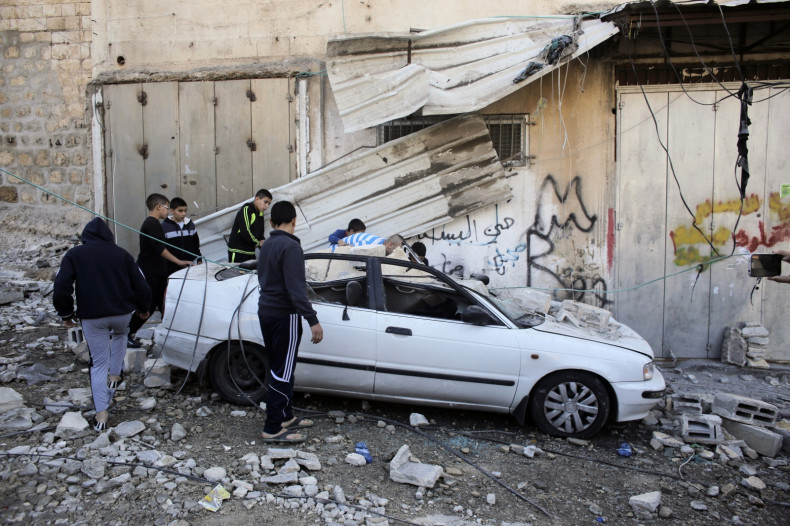 Israel has approved two new housing projects in areas east of Jerusalem claimed by Palestinians and at the same time destroyed the house of a Palestinian who carried out a deadly attack last month in two moves likely to heighten tensions in the Holy City.
Jerusalem's municipal planning committee has given the green light to plans to build 78 new homes in the West Bank: 50 in the Har Homa neighbourhood and 28 in Ramot.
Both Jewish settlements are beyond the green line dividing Israel from the occupied Palestinian territories.
Similar construction plans have been previously condemned by Europe and the US, as they threaten the future of possible Palestinian state, with most countries considering them illegal.
"These decisions are a continuation of the Israeli government's policy to cause more tension, push towards further escalation and waste any chance to create an atmosphere for calm," Nabil Abu Rdainah, a spokesman for Palestinian President Mahmoud Abbas told Reuters.
Separately, a few kilometres away in Jerusalem's district of Silwan, near the old city, Israeli troops blew up the home of Abed Abdelrahman Shaludeh, a Palestinian who rammed his car into people waiting at a light rail station last month, killing two. He was subsequently shot dead by police.
The interior of third-floor flat was blasted, with neighbouring apartments in the four-story building reporting minor damages. A car parked in the street below was flattened.
The demolition followed Prime Minister Benjamin Netanyahu's order that security officials use a heavy hand against extremists, amid growing violence in the region, including the killing of four worshippers and a police officer at a synagogue earlier this week.
Netanyahu described the house destruction as "a significant and important step".
"We have nothing against the residents of east Jerusalem, but we will not tolerate attacks against our citizens," he said. "With a determined and firm hand we will restore security to Jerusalem."
The punitive measure, which Israel claims works as a deterrent from further terrorist attacks, was largely discontinued in 2005, as the Defence Ministry said it was counterproductive as it stirred up more hatred. Rights groups have denounced it as immoral and a form of collective punishment.
Witnessing her nephew's home being blown up, Shaludeh's grandmother says she was proud of him.
"No one should feel sorry for us, for our demolished home," she said.
The developments came amid increasing Palestinian unrest that exacerbated tensions surrounding Temple Mount, or Al-Aqsa compound, which has witnessed clashes after proposals to enhance Jewish access to the site, where they are currently banned from praying.