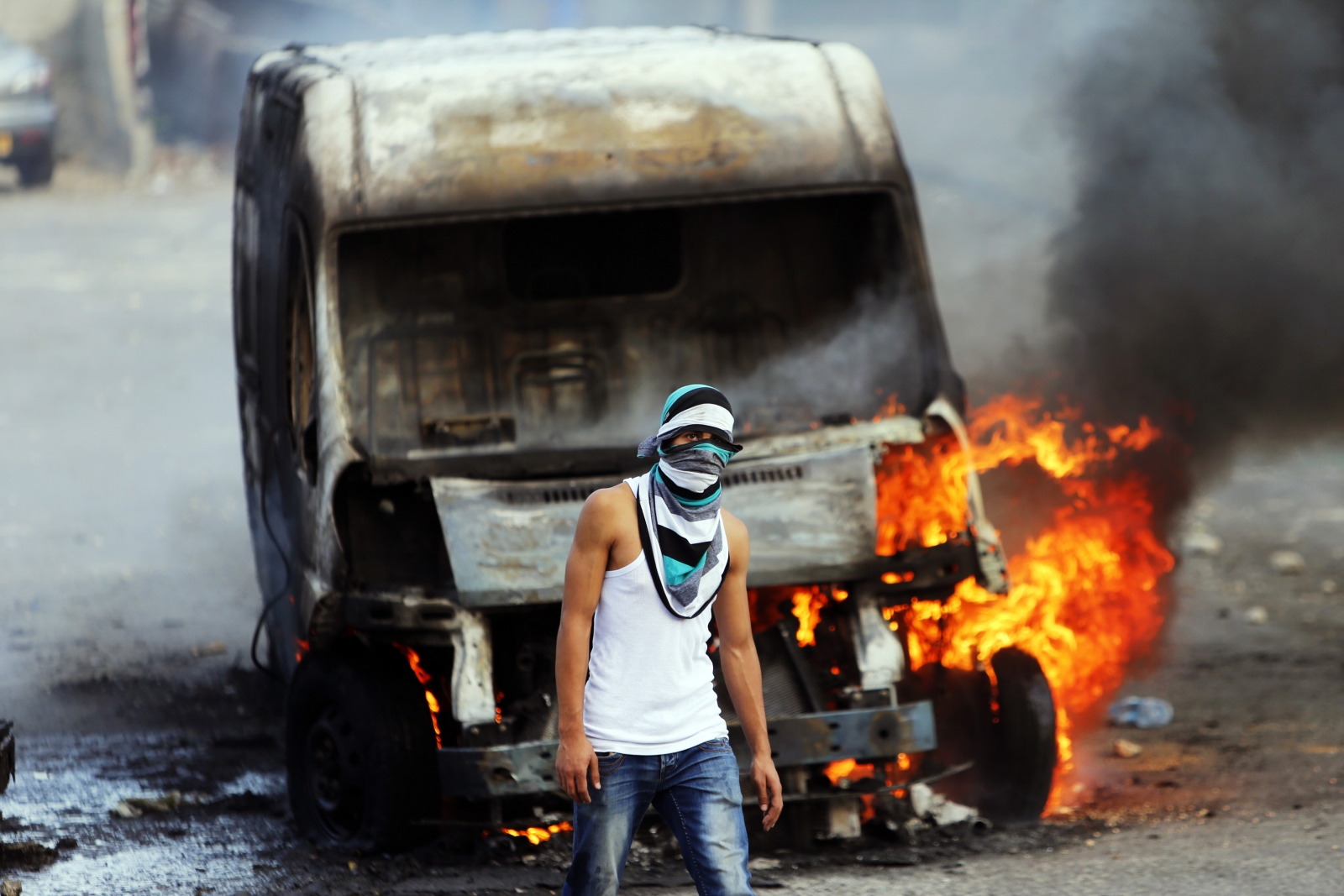 Clashes have broken out in East Jerusalem following the discovery of a Palestinian bus driver hanged to death in a bus depot in the city's western district.
Yusuf Hassan al-Ramouni, 32, was found hanged inside his vehicle from a thin cord at the beginning of his route in a district close to both Jewish settlements and Palestinian neighbourhoods.
Israeli police claim that his death was a suicide while witnesses told Maan news agency that the father of two was killed by settlers and Al-Quds newspaper reported that he was "lynched" by six Jewish assailants.
Jerusalem police said that there were no signs of foul play but Ramouni's family say that the driver had no obvious reason to commit suicide as he was not in any sort of crisis.
"The bus driver committed suicide, there is no other indication other than it was a suicide case," police spokesman Micky Rosenfeld said.
Rumours began to spread on social media among Palestinian users that Ramouni was killed by Jewish attackers, leading to increasing unrest in the city.
His brother, Louy, claimed to have seen marks on his body which suggest an assault before he was found hanged while members of Ramouni's family have taken photos of his body which they claim show signs of violence.
"I saw the body last night and I saw bruises and marks that he was beaten up," he told Reuters.
"There were marks of fingers on the body and also on his back there was a bruise as if he was hit by a hard object. ... Youssef cannot commit suicide, it is not possible, he is leading a good and happy life with his wife and his family," he added.
Israeli police have confirmed that an autopsy would take place at Abu Kabir Forensic Institute in Tel Aviv to determine the cause of Ramouni's death. His family's request that a Palestinian pathologist is present has not yet been accepted.
Tensions have continued to rise in the Israeli capital following an attempted assassination of a far-right Jewish activist, a series of Palestinian stabbing attacks against Israelis and protests by Arab-Israelis which led to a 24-hour general strike.
Unrest in the holy city has been exacerbated by developments regarding the Temple Mount, or Al-Aqsa compound, which has witnessed clashes after proposals to enhance Jewish access to the flashpoint site, where they are currently banned from praying.
Recently, Israeli Housing Minister Uri Ariel said that Israel will eventually replace Al-Aqsa Mosque with a Jewish temple, despite the compound being the third-holiest site in Islam.