Israel considering compulsory electronic tracking of Jewish terror suspects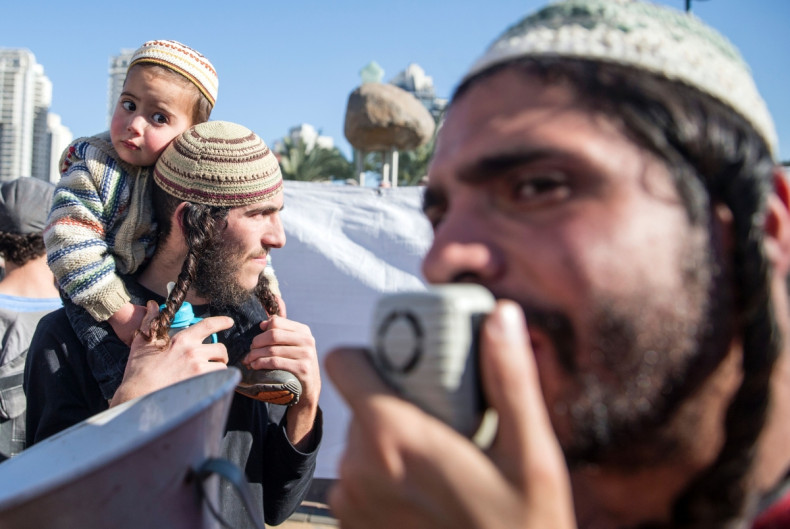 Israeli authorities are considering a new initiative wherein Jewish terror suspects will be subjected to mandatory electronic surveillance. In the wake of rising terror activities, Israeli officials have said an electronic tracking device will help them monitor suspects efficiently.
The move is a response to repeated violations of ban on movement by suspects in volatile West Bank and Jerusalem, according to Israel's Army Radio. The measure was discussed during a meeting between senior officials of security establishments Shin Bet and Israel Defence Forces (IDF).
Although there are legal hurdles, rights groups and lawyers of the suspects would further oppose the move. As of now, authorities are allowed only to electronically monitor indicted people and not suspects – those who do not have warrants issued against them.
Scores of Jewish activists, including many minors, are currently prohibited from entering West Bank or Jerusalem. More than 10 suspects are under complete house arrest as per administrative orders, however, these regulations are frequently breached.
In recent months, Israel has cracked down heavily on Jewish suspects, as stabbing and shooting incidents are on the rise. Many of these suspects are keen on establishing a "Jewish kingdom" to replace the democratic Israeli state.
The widening rift between Israeli Jews and Arabs has been a major cause of concern in recent months and often the factor behind increasing extremist attacks. Israel's idea of implementing monitoring devices has come at a time when two Jewish suspects were found guilty of attacking a Palestinian family, killing three people. In the attack, which took place in July 2015, an 18-month toddler was also killed, which was followed by months of violence between Israel-Palestine.