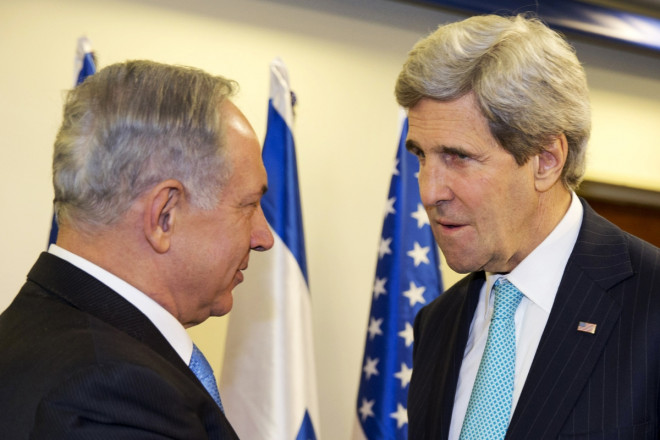 The Israeli cabinet has voted unanimously to freeze peace talks with the Palestinians in response to the reconciliation agreement signed by rival political factions Hamas and Fatah.
The security meeting, which lasted five hours, ended with the decision to halt the peace process until the new Palestinian government is formed and to impose economic sanctions on the Palestinian Authority, which exercises limited self-rule in the occupied West Bank.
Israeli PM Benjamin Netanyahu said in a statement:
The deal between the radical Hamas militant group, which controls the Gaza Strip, and the moderate Fatah faction led by Palestinian president Mahmoud Abbas, outlines a unity government to be formed in the coming weeks and national elections six months later.
Fatah broke ties with Hamas when factional fighting exploded after the militant group's victory in Gaza's Palestinian legislative council elections in 2006.
Hamas, which refuses to recognise Israel's legitimacy and is blamed for allowing rocket attacks on Israel, is considered a terrorist organisation by the US and Israel.
Israeli Foreign Minister Avigdor Lieberman said, on Thursday, that the move made a peace agreement "impossible".
Washington said it may reconsider its assistance to the Palestinians if the agreement is implemented.
This Israeli move appears to end the nine-month attempt by US secretary of State John Kerry to revive Middle East peace talks between the two sides.