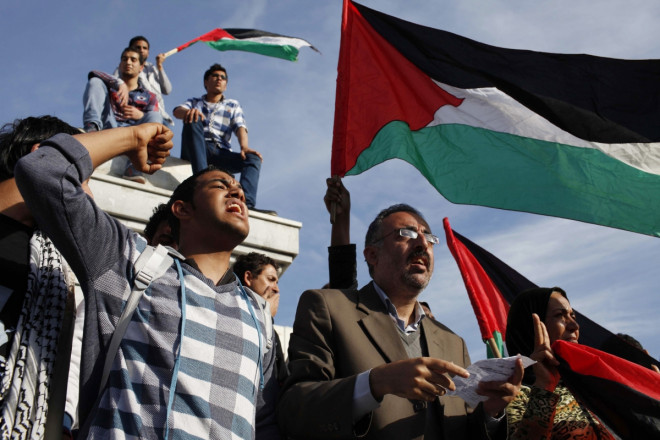 An Israeli airstrike in the Gaza Strip has wounded 12 civilians including two children just hours after Hamas and Fatah signed a unity deal, according to Palestinian medical officials and Israeli reports.
Rocket sirens sounded in the southern Israel areas of Sderot, Hof Ashkelon and Erez in close proximity to where the strike hit, suggesting a retaliation rocket attack from within the Gaza Strip, but no rocket damage has yet been confirmed.
The Israeli military said that it had conducted a "counter-terrorism operation" while Israeli reports claimed that the strike targeted an Islamic Jihad operative who had been attempting to fire rockets into Israel.
The target was reportedly riding a motorbike at the time of the strike but Israeli military sources admitted that "a hit was not identified".
The tit-for-tat attacks come just hours after Hamas - the Islamist group in control of the Gaza Strip - and the Palestine Liberation Organisation (PLO) announced a unity agreement in Gaza City.
Israeli Prime Minister Benjamin Netanyahu has said that Palestinian Authority President Mahmoud Abbas would have to decide between peace with Hamas and peace with Israel.
"You can have one but not the other. I hope he chooses peace; so far he hasn't done so," he said.
The two rival parties are to create an interim government led by Abbas within five weeks with parliamentary to be held within six months.
"This is the good news we tell our people. The era of division is over," said Ismail Haniyeh, prime minister of the Hamas-led government in Gaza.
Hamas and Fatah have been divided since factional fighting exploded after Hamas' victory in Gaza's Palestinian legislative council elections in 2006.