Israel Ground Invasion of Gaza 'Highly Possible' Says Top Military Official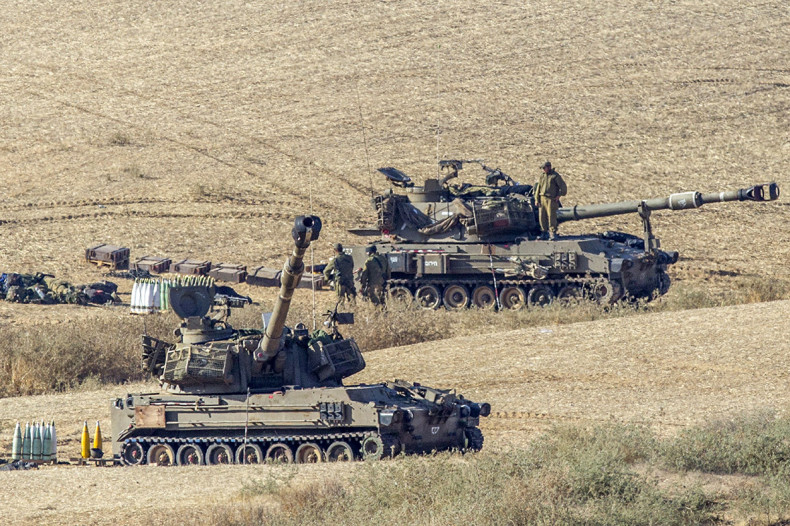 The possibility of an Israeli ground invasion of the Gaza Strip is "very high," a senior Israeli military official has said.
The official - who spoke under condition of anonymity - justified the Israeli invasion to combat terrorism, the New York Times reported.
"If you want to efficiently fight terrorism you must be present, boots on the ground," he said to journalists during a briefing at the military's Tel Aviv headquarters.
"We can hurt them very hard from the air but not get rid of them."
Mark Regev, spokesman for Prime Minister Benjamin Netanyahu, confirmed than an invasion of Gaza was "definitely an option."
When asked about the top official's comment he said: "That's a professional opinion of the military.
"But you can be assured that opinion was expressed by the military to the political wing."
The Israeli official's comment comes as the the Israel-Gaza conflict continues to claim lives.
The Israel Defence Forces (IDF) launched Operation Protective Edge last week to restore calm in southern Israel after the firing of a reported 156 rockets from Gaza.
More than 200 Palestinians – mainly civilians - have been killed and 1,500 injured since the launch of the operation, and on Wednesday afternoon four Palestinian children were killed by a shell fired from an Israeli naval ship.
The first Israeli victim, killed by a mortar fired from Gaza, was reported on Tuesday.
Israel agreed to an Egypt-brokered ceasefire. However, the truce collapsed when Hamas rejected the proposal, after claims that the group was not consulted by Egypt or Israel.
The militants continued to fire rockets into Israel while the IDF resumed airstrikes on the Gaza Strip.
More than 1,000 rockets have been fired at Israel from Gaza since last week.