Israel: PM Netanyahu blames Hitler's Holocaust on Palestinian grand mufti Haj Amin al-Husseini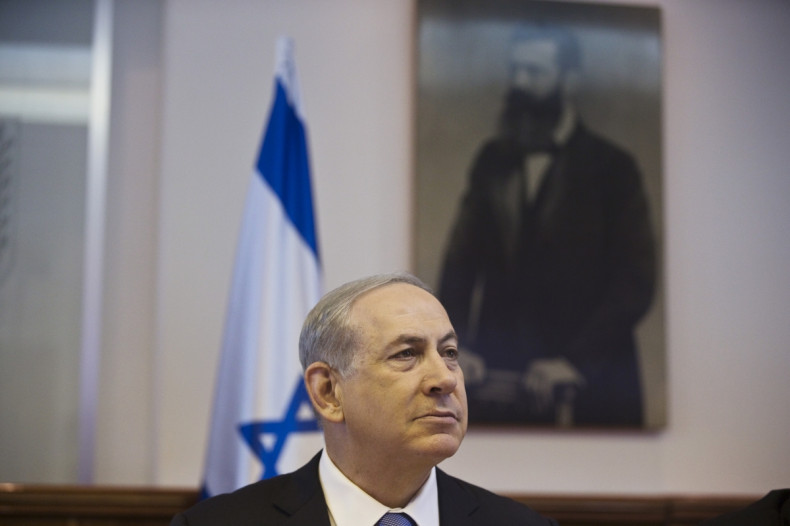 Israeli Prime Minister Benjamin Netanyahu has claimed that Hitler was persuaded to exterminate Jews by the Grand Mufti of Jerusalem, in remarks that sparked widespread criticism. Speaking before the World Zionist Congress, Netanyahu said that before meeting grand mufti Haj Amin al-Husseini, a Palestinian Arab nationalist and Muslim leader in Mandatory Palestine, the Nazi dictator had no wish to exterminate Jews.
"He wanted to expel the Jews. And Haj Amin al-Husseini went to Hitler and said, 'If you expel them, they'll all come here.' 'So what should I do with them?' he asked. He said, 'Burn them,'" Netanyahu said.
The comment drew an angry reaction from the Palestinian Authority. Palestine Liberation Organization (PLO) secretary general Saeb Erekat said Netanyahu's attempt to blame the holocaust on the Palestinians amid the current wave of violence was "morally indefensible".
"It is a sad day in history when the leader of the Israeli government hates his neighbour so much so that he is willing to absolve the most notorious war criminal in history, Adolf Hitler, of the murder of 6 million Jews during the Holocaust," Erekat said.
"His regrettable statements have deepened the divide during a time when a just and lasting peace is needed most, further fuelling the political issue into a religious one, and underscoring his commitment to the continued occupation and violence against Palestinians."
Erekat said Palestinians actually fought against the Nazi regime. "Palestine will never forget – though it seems Netanyahu's extremist government has," he said.
Haj Amin al-Husseini did meet with Hitler and Himmler in the 1940s but accounts that he planted the idea of the Final Solution into the Nazi's dictator's head have been dismissed as false by most historians. Netanyahu's claim set social media abuzz, with many commentators demanding he apologies.
The controversy comes as a series of attacks have pushed the troubled region deep into a spiral of violence. Two knife-wielding Palestinians were shot dead after they attacked Israeli troops, wounding one, in the West Bank on 21 October in the latest incident that raised further the death toll to more than 60.