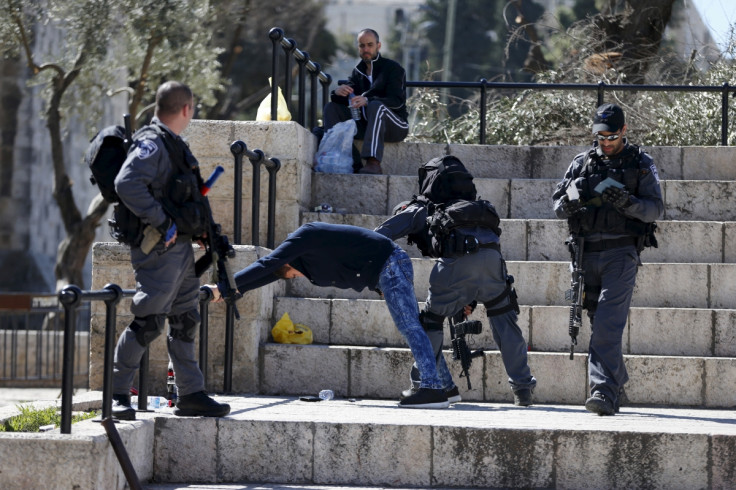 The Washington Post's bureau chief in Jerusalem was briefly detained by Israeli police as he was interviewing people near the site of recent attacks in the city. William Booth was held near the Damascus Gate, where two Palestinians were killed after they opened fire on Israeli security forces on 14 February and two stabbing attacks were thwarted by authorities in the following days.
Israel Police's foreign press spokesman Micky Rosenfeld said Booth was stopped during a security operation in the area. "He was questioned in the area and was released immediately," he told IBTimes UK.
According to initial reports Booth, who previously served as bureau chief in Mexico, Miami and Los Angeles, was arrested on accusations of incitement after a bystander reported to police he was offering cash to Arab youths to create disturbances.
The US journalist and a colleague were reportedly taken to a police station where they were quizzed before being released after about one hour. Rosenfeld dismissed reports as inaccurate saying Booth" wasn't accused of anything" .
Later Jerusalem Police issued a statement saying the reporters were taken to a nearby police facility "in a sensitive and discreet manner" to clarify the facts. "When the circumstances of the incident became clear, and no suspicion of criminal activity was found, the detainees were immediately released by the investigating officer without proceedings of any kind in the matter," the statement said, Haaretz reported.
The Government Press Office (GPO) expressed regret at the incident. "A correspondent for the Washington Post was unnecessarily detained by the Border Police – probably the result of an unfortunate misunderstanding," it said in a statement.
"Freedom of the press is a supreme value in the Israeli democracy. Israel is doing its utmost to enable the foreign press to work freely, without any pressure. We call upon the security forces and journalists to act with restraint and to avoid confrontations during these tense times," the statement added.