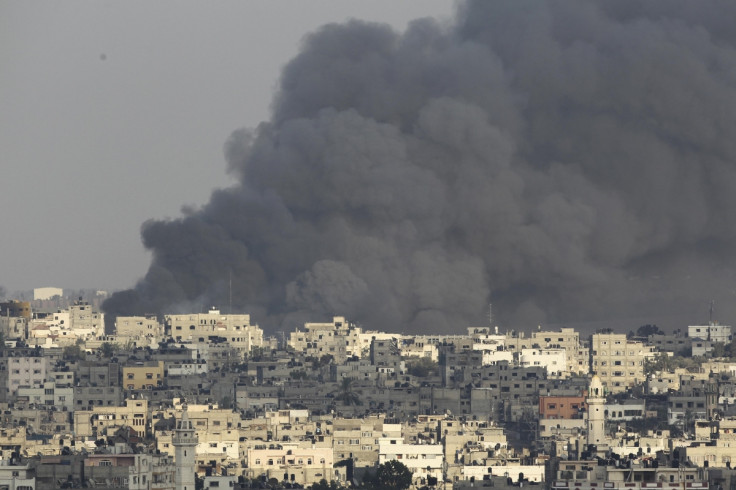 An Israeli human rights group has condemned the government for its "policy" of bombing houses in Gaza and killing hundreds of civilians.
The B'Tselem group aims to document and educate the Israeli public and policymakers about human rights violations in the Occupied Territories. In its latest report, it claims that the killing of Palestinian civilians was "the result of a policy formulated by government officials and the senior military command".
The report analyses events that took place in the summer of 2014, when Israel started its Operation Protective Edge, launched on 8 July to restore calm in southern Israel after Gaza had launched some 150 rockets into the country.
The Israel Defence Forces (IDF) operation, first just aerial, then expanded into a ground invasion aimed at finding and destroying Hamas' underground tunnels.
"On [8 July 2014], the military attacked the Kaware's family home," the report said. "The house collapsed. Nine people, including five children aged seven to 14, were killed. This was just the first of dozens of air, sea and ground strikes, which would become one of the appalling hallmarks of the fighting in Gaza this summer: bombings in which hundreds of people were killed – constituting more than a quarter of all of the Palestinians killed in the fighting.
"Officials backed the policy of attacking homes, reiterating the argument that the attacks conform to international humanitarian law (IHL) and eschewing any responsibility for harm to civilians."
The report, which claimed that IDF breached international humanitarian law, concluded: "B'Tselem does not purport to offer the Israeli government or the military any operative plans for conducting armed conflict in Gaza: that is not the role of a human rights organisation. The government is responsible for responding to these challenges in ways that maintain humanity and uphold the law."
The report was released a few weeks after the ICC announced it started an "impartial" preliminary investigation into possible war crimes committed by Israel during Protective Edge.
Israel was accused by several NGOs of deliberately targeting Palestinian civilians. Amnesty International, which Israel deemed as "a propaganda tool used by terror groups such as Hamas" said in a report published last year: "Israeli forces have brazenly flouted the laws of war by carrying out a series of attacks on civilian homes, displaying callous indifference to the carnage caused."
Protective Edge caused the death of more than 2,200 Palestinians, mainly civilians, and 71 Israelis, of whom 66 were IDF soldiers.