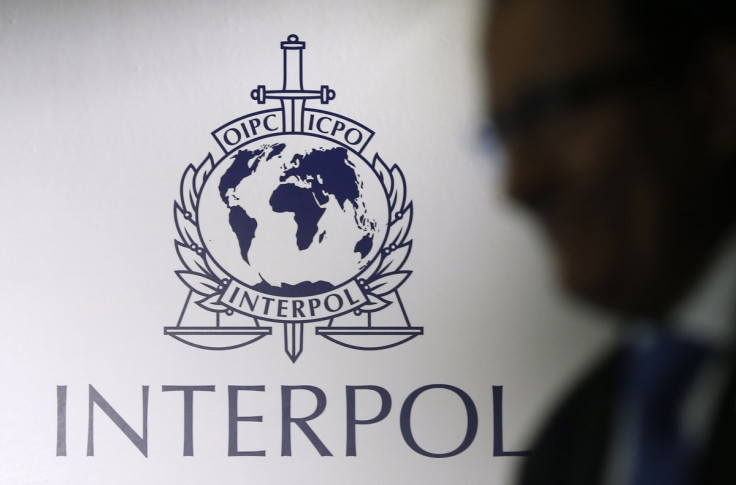 Israel is seeking to thwart a new Palestinian bid to join the International Police Organisation (Interpol) amid fears it might leak sensitive information to terror groups, according to reports.
Interpol's General Assembly, composed of delegates appointed by government members, is to meet in Beijing, China, from 26 till 29 September. The assembly convenes annually to take decisions on important matters regarding the body.
The Palestinian Authority (PA)'s request to join the organisation will go to a vote later this week, if the bid is approved by Interpol's Executive Committee.
The bid will need two thirds of votes to pass. Some diplomats believe that the PA could gather the necessary amount of votes, the Jerusalem Post said.
However, the committee can also decide to postpone the membership discussion, a decision that needs the assembly's final approval.
The assembly is likely to approve further postponement, meaning that the Palestinian request will be denied for another year, according to Ynet news site.
Israel is negotiating with Interpol to tighten criteria aspiring members need to meet to be able to join. It is also lobbying Interpol members to vote against a Palestinian bid to join, according to Israeli news site i24 News.
The country's foreign ministry denied to comment when contacted by i24 News, saying the matter was too sensitive.
Retired Chief Superintendent and former director of Interpol in the Israeli Police, Asher Ben Artzi, told the news site that Israeli police do not trust the Palestinian counterpart.

"The police have information on hostile terrorist actors that it does not want to reach the Palestinian forces," he said.
Israel accuses the PA of avoiding direct negotiations with Jerusalem and of trying to become a member of international organisations as a way to acquire the status of official state.
A spokesperson for the Israeli embassy in London told IBTimes UK: "Israel opposes the Palestinian Authority entering Interpol, which would compromise the security of the sensitive information that Interpol handles.
"By seeking to join Interpol, the Palestinian Authority is attempting to politicise a well-respected international organisation. This is the latest episode in the ongoing Palestinian campaign to evade direct negotiations with Israel, and instead to continue the conflict with Israel by operating within professional international bodies."
The Mission of Palestine in London told IBTimes UK: "Palestine has been formally recognised by 136 nations at the UN and is a member of 16 international organisations. It is right that Palestine also plays its part among other nations in global security"
Interpol has not replied to a request for a comment.
The PA first submitted a request to join Interpol in 2015.
However, its bid was rejected in a vote at the body's congress in Indonesia last year.
A Palestinian delegate of Interpol said last year that the organisation would discuss a Palestinian bid to join in 2017.
"[Our request] was not achieved in this session because Interpol's Executive Committee said it would study new membership requests next year," he told Palestine Radio.
The PA police chief head Hazem Atallah met Interpol's Secretary General Jurgen Stock in Lyon, France, in August.
Kosovo, whose bid to join Interpol was also rejected last yer, is applying again.