Qatar-based media network Al Jazeera has slammed Israel for its plans to close the organisation's bureau in Jerusalem and revoke journalists' press credentials.
Israel's decision was announced on Sunday (6 August), after Prime Minister Benjamin Netanyahu accused the news broadcaster of incitement behind numerous terror attacks.
Although the decision did not seem imminent, it added further fuel to the fire in the ongoing crisis in the Middle East, where oil-rich Qatar is facing isolation due to its alleged support of terrorism, something Doha has strongly denied.
Israel's announcement followed similar moves taken by some Arab countries, which have isolated Qatar and blocked its state-funded network after accusing it of supporting terrorist organisations.
Doha called the measures "undemocratic".
Al Jazeera, which had previously been accused in some quarters of bias towards Israel, condemned the decision.
"Al Jazeera denounces this decision made by a state that claims to be 'the only democratic state in the Middle East'," the organisation said in a statement published on its website.
"Al Jazeera stresses that it will watch closely the developments that may result from the Israeli decision, and will take the necessary legal measures towards it.
The network also reiterated that it will continue covering news and events in the occupied Palestinian territories in a professional and objective manner in accordance with the common journalistic standards.
Temple Mount violence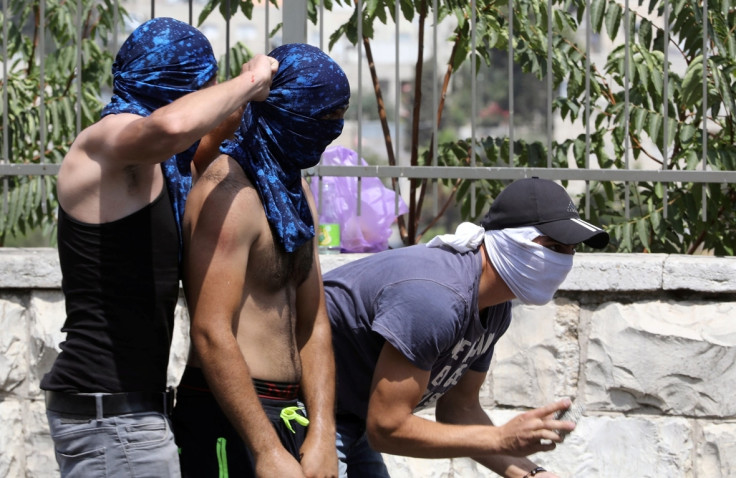 Israel's decision came after Netanyahu condemned Al Jazeera for its allegedly biased coverage of violence over a holy site in Jerusalem.
In July, Israel and the Palestinian territories witnessed a fresh round of violence sparked by security measures implemented around the site, which is holy to both Jews and Muslims.
Israel installed metal detectors at the holy site – known to Muslims as Haram al-Sharif and to Jews as the Temple Mount, home to the al-Aqsa mosque and the Dome of the Rock – after two police officers were shot dead by Israeli-Arab gunmen.
The move triggered protests from Palestinians, who saw it as a punitive measure. Tensions further increased after Israel placed a temporary ban on Muslim men under the age of 50 from entering the holy site.
Muslim leaders claimed the restrictions were a way for Israel to expand its control over the site. This was denied by Jerusalem, which said the decision aimed to to prevent further violence.
Following weeks-long deadly clashes, Israel removed the metal detectors, but it said it would install sophisticated security cameras, a decision Palestinians still see in a negative light.
"Al-Jazeera has not stopped fomenting violence around the Temple Mount," Netanyahu said on his Facebook page on 27 July.
"I have spoken several times to law enforcement authorities demanding the closure of al-Jazeera's offices in Jerusalem. If this does not happen because of legal interpretation, I will work to enact the required legislation to expel al-Jazeera from Israel," he added.
Al Jazeera, however, denied allegations of bias, denouncing "such arbitrary accusations and hostile statements".
Qatar crisis
Israel's decision to close the network bureau came as the Gulf faces one of its worst crises in recent times.
Earlier this year, four Arab countries – Saudi Arabia, the United Arab Emirates (UAE), Bahrain –imposed an economic and diplomatic embargo on Qatar, accusing it of supporting terrorist organisations and implementing policies that could jeopardise stability in the area. Doha has denied the allegations.
The four countries issued a list of demands Qatar was told to meet to end its isolation. Among other things, the Gulf state was asked to close al-Jazeera and cut ties with Iran, a regional rival, as well as the Muslim Brotherhood, which the four countries blacklisted as a "terror group" .
Doha said the demands were not actionable and some of them violated the country's sovereignty.
In response, the four Gulf states decided to continue with the ongoing embargo.
The diplomatic and economic isolation of Qatar has prompted its citizens to stockpile goods amid fears food and water stocks would deplete as the country depends on food imports.
Iran and Turkey, which support Doha, have dispatched food supplies to Qatar. Ankara also sent a small contingent of soldiers and armoured vehicles. The two countries also deemed the list of demands given to Doha as "disrespectful" and "unacceptable".