A video has been released showing a group of Jewish extremists celebrating the death of a Palestinian toddler at a wedding.
The video, posted to YouTube by Hareetz.com from a news report by Israeli TV network Channel 10, shows a group of Orthodox teenagers dance with guns, knives and molotov cocktails as some stab the picture of Palestinian toddler Ali Dawabsheh, who who died with his parents in the Duma arson attack earlier this year. The video was purportedly filmed three weeks ago at the Jerusalem wedding of a couple linked with Israel's radical right, before being picked up by the news channel.
Israeli Prime Minister Benjamin Netanyahu has strongly condemned the "shocking images" in the clip, saying that it shows "the real face of a group that poses danger to Israeli society and security," according to Hareetz.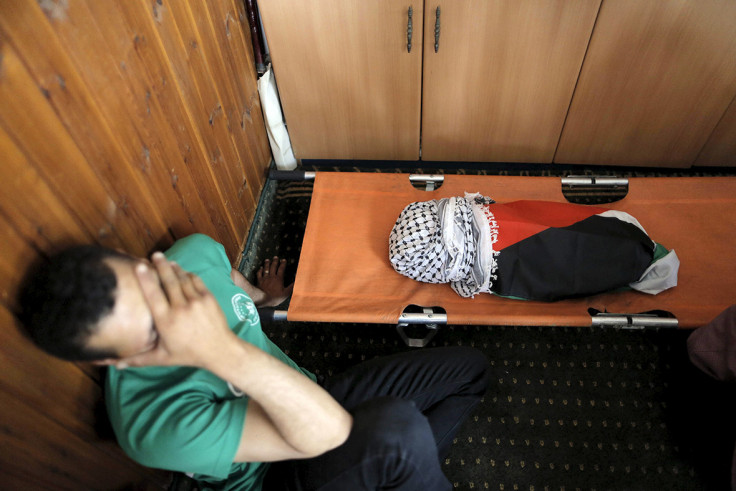 The incident comes as accusations have been made by far-right Israelis that the suspects in the Duma firebomb murders, who are being held in administrative detention, have been tortured by the Shin Bet, Israel's internal security service. Netanyahu has spoken out in defence of the organisation, saying that the leaked video, "attests to the importance of the Shin Bet to our security".
The video emerged on 24 December alongside a report that two Israeli men have died after one was stabbed and the other was accidentally shot by police following a knife attack by two Palestinians in Jerusalem. Both of the Palestinian men, aged 20 and 21, were killed by Israeli police.