Israeli biker cuts off fingertips after speeding arrest in desperate scheme to foil police
Police caught the man driving through a red light and 'endangering his life and the lives of others on the road.'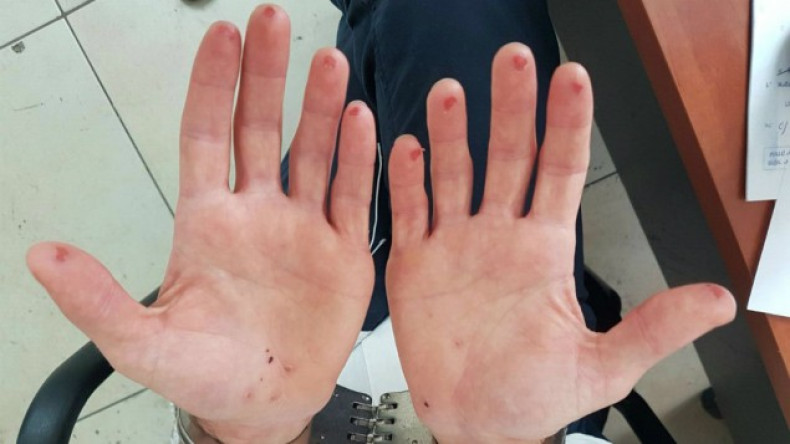 An Israeli biker with a record of traffic violations cut off his own finger tips to avoid identification, Israeli police said.
The 21-year-old also showed officers a fake driving licence when asked for identification after being pulled over for speeding in Jerusalem, the Times of Israel reported on 7 August. His previous license had been suspended after he was involved in a hit and run accident.
Police said that they caught the man driving his scooter above the legal speed limit through a red light "endangering his life and the lives of others on the road."
After noticing police following, the man accelerated and hit another vehicle, according to a police statement. He was taken to hospital for treatment for light injuries, and when he was discharged officers accompanying him to a police station found lacerations on his fingertips.
The man claimed the injuries were caused by the collision, but the officers, who were at the scene of the crash did not recall the injuries to his hands, and remembered that he had been able to handle a water bottle.
During his interrogation, the man eventually told investigators that he'd "cut his 10 fingers in order to prevent his identification and to interfere with the police's work."
On Sunday, police said they would "employ a firm hand and zero tolerance toward any driver who endangers people's lives."