Israeli elections: 'I think I am a little screwed up' says Labour politician Isaac Herzog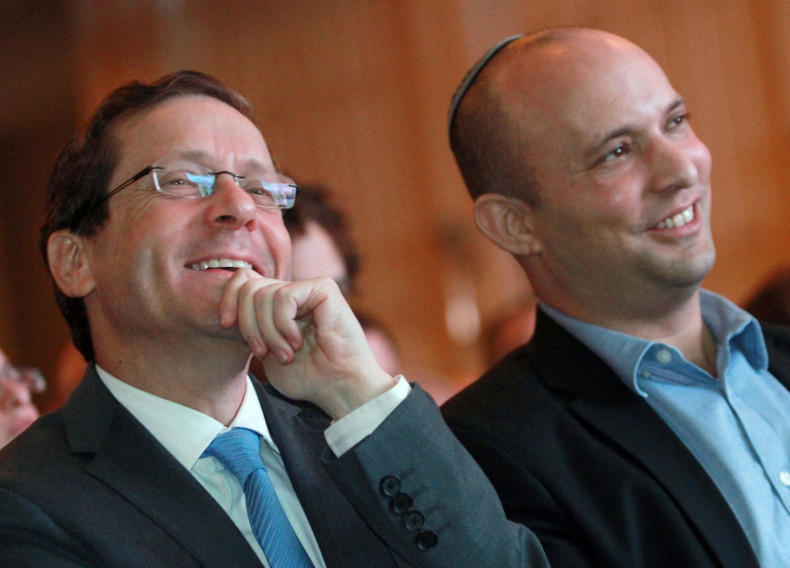 For Isaac Herzog, the veteran Labour politician who could become Israel's new prime minister if he can unseat incumbent Benjamin Netanyahu, politics is very much a family affair.
Herzog's father, Chaim, was the sixth president of Israel from 1983 to 1993 and a former ambassador to the UN, while his uncle is a former foreign minister and his grandfather and namesake, Rabbi Isaac Halevi Herzog, was Ashkenazi chief rabbi prior to Israel's statehood.
Herzog, himself a former minister and Labour Party Minister of the Knesset (MK) since 2003, is not unaware of the pressure that background represents. He told Ha'aretz after becoming Labour leader in 2013 that he carried the weight of that expectation on his back. "I think I am a little screwed up in this regard," he said.
Later in March, Herzog will have the chance to join the heady leadership ranks of his father when he goes to the polls as leader of a Zionist bloc seeking to unseat incumbent Prime Minister Benjamin Netanyahu. The Zionist Unity coalition, where he is joined with former cabinet minister Tzipi Livni, is currently neck and neck with Netanyahu's Likud party in the polls.
Both parties are now looking like they may secure around 24 seats each in the election on 17 March. If so, there will be a frantic rush after the polls close to seal deals with smaller parties on both the left and right and get the 61 seats needed to form a government in the 120-seat Knesset.
Netanyahu has suffered criticism
In the few short months since Netanyahu's government collapsed after he sacked two ministers – one of which is Herzog ally, Livni – Herzog has hammered the prime minister over his failure to advance peace negotiations with the Palestinians and his alienation of US President Barack Obama. A week before Israel goes to the polls, it appears to have paid off.
"In a way his shortened time span as head of the party in opposition may have served to his advantage... We have come into an election in which the 'anyone but Bibi' camp is exponentially stronger than it was in the last election – and he is head of that camp," said Daniel Levy at the European Council on Foreign Relations (ECFR).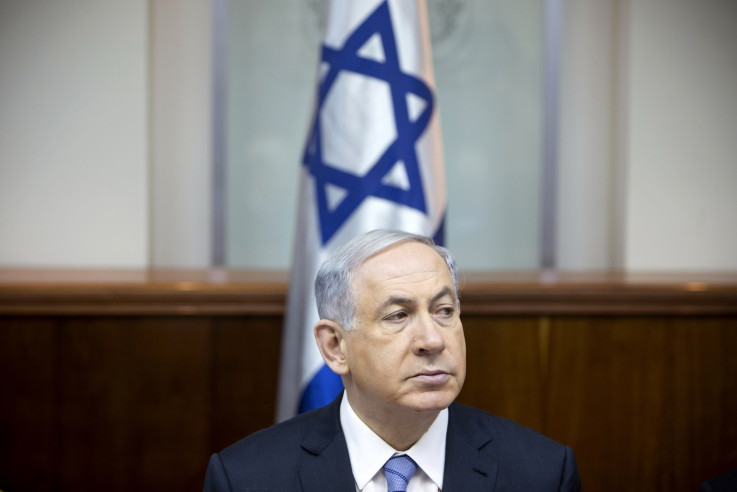 Israel's Prime Minister Benjamin Netanyahu will be under pressure to succeed in the elections
Reuters
A political master stroke for Herzog, said Levy, was his coalition deal with Livni, which made the Labour party a contender for the government for the first time since the election of Ehud Barak in 1999.
The conscious shift to the centre the Zionist Unity deal represents could persuade former Netanyahu allies in the Knesset to jump ship on election night, joining the Zionist bloc instead.
But Herzog's background can serve as both a blessing and a curse. Although he remains a member of the Israel Defence Forces (IDF) reserves, his background is in the intelligence services rather than the army – unlike Netanyahu, a Special Forces soldier, or indeed other former prime ministers such as Barak and Yitzak Rabin, considered war heroes.
This is arguably no longer the problem it once was. A growing number of MKs in Israel do not have a military background other than their compulsory military service carried out by all Israelis at 18. Equally an increasingly war-weary population may be encouraged by not having a battle-hardened soldier at the reins.
Political background can be a negative attribute
But while his political background as the privately educated son of a seminal Israeli leader and the grandson of one of its most famous rabbis can be a boon – it certainly appears to demonstrate his ability to represent Israel on the world stage – for some it is a negative attribute, said one former Israeli MK who had served in the Knesset at the same time as Herzog.
"His pedigree is a double-edge sword. On the one hand it sends the message that he is ready for prime time, but it is sometimes used to present him as aloof, as entitled. Israelis have an ambivalent relationship with pedigree. We still have this socialist ethos. We don't like heirs apparent," he said.
In terms of what kind of prime minister Herzog will make, there are hopes he would take a more conciliatory approach to peace with the Palestinians, especially given his recent comments on Netanyahu's failures.
Supporters will also be hopeful that with a former UN ambassador as a father, he would be a less brash figure on the world stage than his predecessor.
But above all, it may be Herzog's pragmatism that seals the deal for him on 17 March. The former Israeli MK said the Labour leader is a "natural centrist" who heads a party that has moved to the left in recent years and acts as a counter-balance to that shift.
"Herzog is a coalition builder; that is his claim to fame. He claims he will be able to cobble together a coalition even from the most unlikely partners. He is someone who will reach out to various groups in Israeli society. He is a healer, and that will be very welcome," he said.
Levy said whatever Herzog is as prime minister he would be a definite change from the brash, in-your-face style of governing that has become so emblematic of Netanyahu.
He said: "He will be a dramatic change of style from Netanyahu and that won't be missed much in Israel and definitely won't be overseas. What he is able to do in policy terms will depend on what kind of a coalition he can put together."