Israel's ambassador to the UK, Mark Regev, has issued an apology after a senior embassy official was caught on camera reportedly saying that he wanted to "take down" pro-Palestinian ministers. Those targeted include Foreign Office Minister Sir Alan Duncan, who is an outspoken supporter of a Palestinian state.
According to reports, footage from an undercover sting operation showed senior political officer of the Israeli embassy, Shai Masot, talking to Maria Strizzolo, former chief of staff to Conservative MP Robert Halfon's – sometime in October 2016. The conversation was recorded by a reporter from Al-Jazeera's investigative team at a London restaurant.
Masot told the reporter that Duncan was creating "a lot of problems".
"Can I give you some names of MPs that I would suggest you take down?" Masot reportedly asked Strizzolo.
In her response, Strizzolo said all MPs have "something that they're trying to hide". Masot then went on to say that she knew which MPs he was referring to and said, "The deputy foreign minister". He was referring to Duncan, Al-Jazeera reported.
While Masot did not elaborate on what he meant by "take down", it is believed that it could cause a downfall, perhaps by demeaning them in some form.
Strizzolo also allegedly hinted that "a little scandal" might get Duncan removed from his position. "You still want to go for it?" she asked, for which Masot replied in an ambiguous manner and said that Duncan was still causing problems.
The conversation between the duo also turned to Foreign Secretary Boris Johnson and comparing the two – Duncan and Johnson – Masot said that the former was creating more problems as he has been vocally critical of Israel.
"He [Johnson] just doesn't care. He is an idiot but has become minister of foreign affairs without any responsibilities. If something real happened it won't be his fault... it will be Alan Duncan," said Masot according to the transcript of the conversation.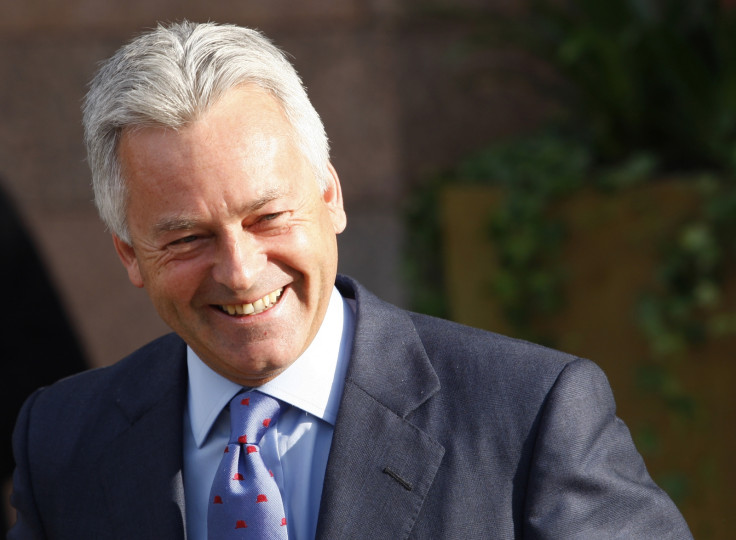 The secret recordings will be broadcast from 15 January as a four-part half-hour documentary on Al-Jazeera.
The Guardian reported that Strizzolo played down the conversation with Masot as "light, tongue-in-cheek and gossipy".
Reacting to the clandestine comments, Regev clarified that Masot's remarks do not represent the Israeli embassy's or government's views.
The embassy too rejected the remarks as "completely unacceptable".
"The comments were made by a junior embassy employee who is not an Israeli diplomat, and who will be ending his term of employment with the embassy shortly," a statement from the embassy said. "Ambassador Regev on Friday spoke with minister Duncan, apologised for the comments and made clear that the embassy considered the remarks to be completely unacceptable."
A Foreign Office spokesman said: "The Israeli Ambassador has apologised and is clear these comments do not reflect the views of the embassy or government of Israel. The UK has a strong relationship with Israel and we consider the matter closed."