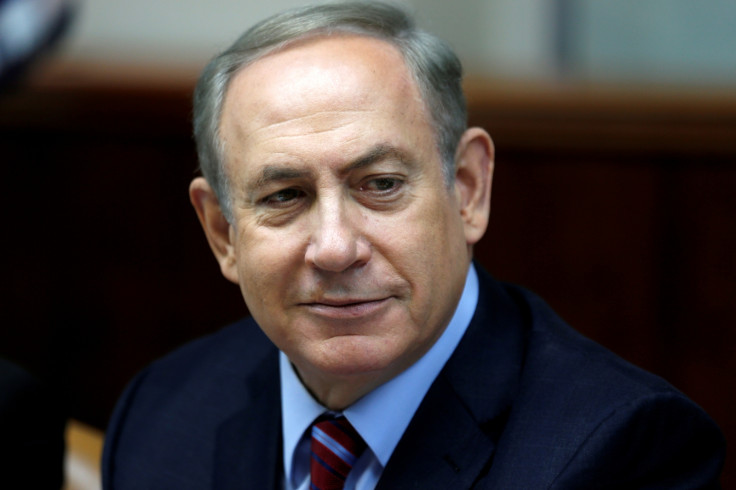 Israel Prime Minister Benjamin Netanyahu was interrogated for the second time on Thursday, 5 January, by the police over corruption accusations. According to the police, the questioning session at the PM's Jerusalem house went on for around five hours.
Netanyahu is facing interrogation for allegedly accepting "improper gifts" worth thousands of dollars from businessmen. Police is trying to find out whether the gifts were given with the expectation of any "quid pro quo".
The local police added that Thursday's interrogation of the PM also included a separate matter, but refused to provide details, even Netanyahu's office declined to comment, the BBC reported.
The Israeli leader is also facing allegations over a deal to purchase submarines from a German company, ThyssenKrupp, which has a relationship with his personal counsel, David Shimon. Netanyahu has continually and strongly denied any wrongdoing.
Before his first questioning on Monday, the prime minister had claimed that accusations against him are "baseless". He also warned the media and political rivals that they should "hold off partying", adding: "Nothing will happen, because there is nothing."
The scandal-hit PM told a meeting of his ruling Likud party earlier on Monday, "We've been paying attention to reports in the media. We are hearing the celebratory mood and the atmosphere in the television studios and the corridors of the opposition, and I would like to tell them: 'Stop with the celebrations, don't rush.'
"You will continue to inflate hot air balloons and we will continue to lead the state of Israel," he said.
In recent months, Netanyahu has been under fire over several scandals, including his personal spending levels and claims of exploiting government funds. He and his wife, Sara, have always maintained that the claims are politically motivated.