Israeli minister 'honoured' to be barred from Poland as it debates Holocaust bill
Polish parliament passed the Holocaust bill and it awaits President Andrzej Duda's seal to turn it into law.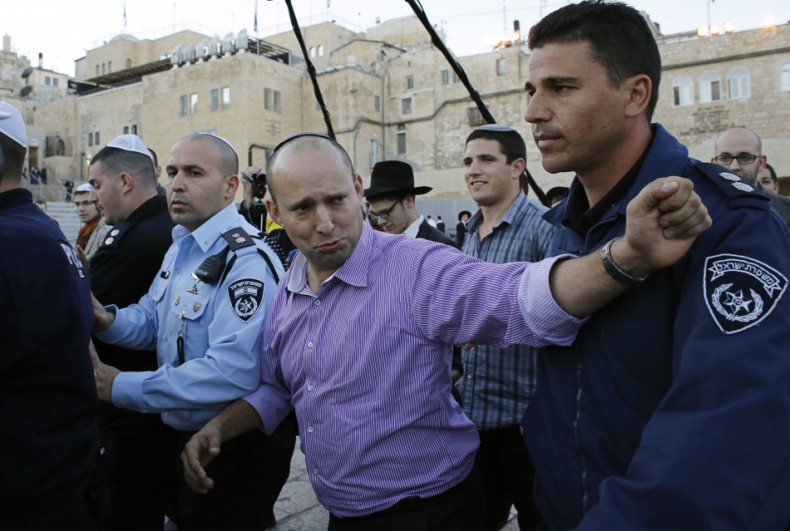 An Israeli minister has said he was "honoured" that Poland had cancelled his visit to Warsaw after he condemned a proposed law that would make it a crime to blame Poland for atrocities committed during the Holocaust.
Education minister Naftali Bennett said on Monday (5 January) he planned to travel to the Polish capital later this week to discuss the bill with the Polish government, which Israeli officials have said amounted to Holocaust denial.
But a spokeswoman for Poland's ruling conservative Law and Justice party said the visit, planned for Wednesday, would not go ahead.
Bennett said: "The blood of Polish Jews cries from the ground, and no law will silence it. The government of Poland cancelled my visit, because I mentioned the crimes of its people. I am honoured."
The proposed bill calls for fines and jail terms of up to three years for using phrases such as: "Polish death camps", instead of "Nazi death camps". It will also become a crime to say "publicly and against the facts" that Poland was complicit in Nazi Germany's crimes.
The Polish Holocaust bill was passed in parliament last week and awaits the signature of President Andrzej Duda to turn it into law. A decision on whether President Duda will go ahead and sign the bill could come as early as Tuesday (6 January).
Poland's Foreign Minister Jacek Czaputowicz told broadcaster TVN: "Some politicians want to accuse Poland of complicity in Holocaust, and this is a problem which has arisen."
Israel sees the bill as an attempt to whitewash the role some Poles played in the killing of Jews during the Second World War. The US, a number of international organisations and Polish minority groups have also spoken out against the bill.
Poland had Europe's biggest Jewish population at the start of World War Two.
More than three million of the country's 3.2 million Jews were killed by the Nazis, accounting for about half of Jewish people murdered in the Holocaust at death camps Auschwitz, Treblinka, Belzec and Sobibor.
Also, 1.9 million non-Jewish Polish civilians were killed by the Nazis, according to figures from the US Holocaust Memorial Museum.