Truck stop worker threw boiling water in her boss's face after being quizzed about missing cash
Thomas was arrested on one count of aggravated battery, while her boss was treated for third-degree burns.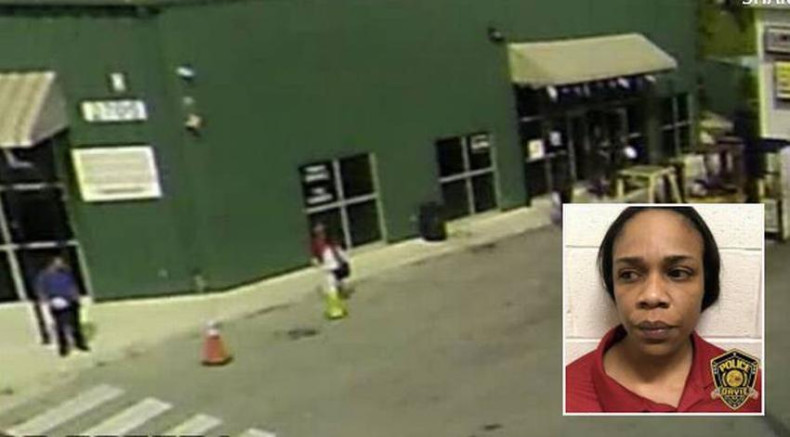 An angry truck stop worker threw boiling water over her boss's face after being accused of stealing.
Jondre Thomas was confronted by bosses about missing money at the Florida 595 Truck Stop, where she had worked for five years, on Friday (2 February).
The 33-year-old denied stealing the money and accused her supervisor Claudio Salcedo of trying to get her fired. The pair had worked together for five months.
Broward Sheriff's Office deputies said at the end of the meeting Thomas was under the impression she would be fired.
Security cameras in the Fort Lauderdale depot capture Thomas calmly walking up to Salcedo where they exchange a few words. She then throws a cup of boiling water into his face.
Salcedo is initially staggered, but runs after Thomas and a brief scuffle ensues before they are parted by co-workers.
"I was in shock, I was in shock. I felt some sizzling immediately," Salcedo said.
"She just got me in the corner there of the store by surprise, approached me and told me some quick words and said 'you've been trying to get rid of me' and immediately after the boiling water case to my face."
He was rushed to the nearby Broward Medical Center where he was treated for second- and third-degree burns. One of his eyes was also injured.
Thomas fled the depot, which offers truck drivers everything from vehicle repair to a meals, but was later arrested by police at her home in Dania Beach, Florida. She faces one count of aggravated battery.
She was released from the Broward County Sheriff's Office's Main Jail in Fort Lauderdale on $10,000 bond the following day. Police added they were still investigating the charge of theft against her.