The UN secretary-general Ban Ki-Moon has called on the international community and humanitarians to halve the number of people displaced by war and disaster by 2030 at the opening of the World Humanitarian Summit.
"We are here to shape a different future," Ban told the one-off summit in Istanbul. "I urge you to commit to cutting [by] half [the number of] internally displaced people by 2030 and to find better long-term solutions for refugees and displaced people based on more equal sharing of responsibilities," he was quoted by Reuters as saying.
The UN has committed itself to addressing the challenges of 60 million displaced and 125 million in need of humanitarian assistance at the two-day summit. Some 5,200 participants, including 65 heads of state and government, 177 UN member states, representatives from NGOs, the private sector and UN agencies are in attendance in Istanbul.
The summit has been called to address the humanitarian catastrophe facing the world in 2016 with levels of displacement predicted not seen since the Second World War. However, the summit has been hit by controversy with some critics calling it an overpriced talking shop. The medical aid agency Medecins Sans Frontieres has conspicuously refused to participate and calling the summit a "fig leaf" of good intentions.
"We have tremendous suffering in the world today. There is huge need for us to show solidarity with those who are affected by natural disasters and man-made disasters," UN deputy secretary-general Jan Eliasson said ahead of the summit.
"In the meeting here in Istanbul, always think of the people who are affected – the victims. This conference is about the victims, and having a more effective way of reaching out to help them," he added.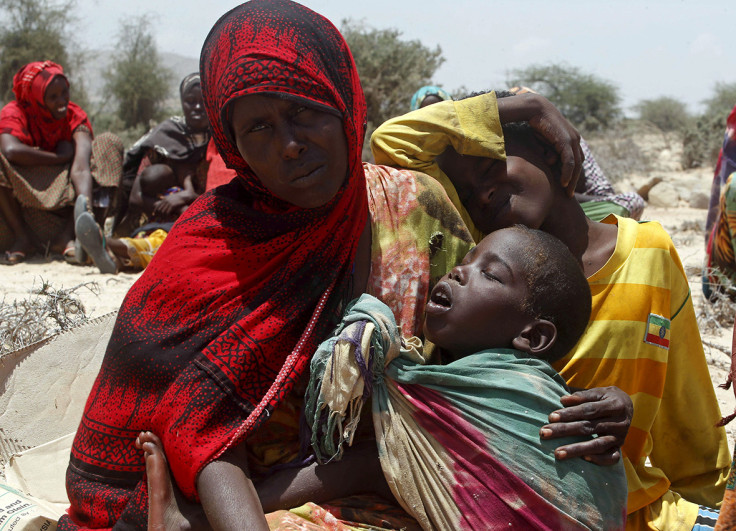 The aid agency World Vision has warned the perilous year ahead puts development goals at risk unless a new funding approach is established. Sarah Pickwick, World Vision UK's senior conflict adviser, told IBTimes UK in a statement: "Currently, financial assistance is often treated as a band-aid solution. It is designed to respond to the symptoms of the crisis but does not adequately address the underlying drivers of emergencies.
"This can create a vicious cycle in which the humanitarian financing system is increasingly overstretched and unable to meet the needs from the growing number and frequency of prolonged complex crises."