Israel has 'declared war on Arabs' says Palestinian MP as Muslim movement banned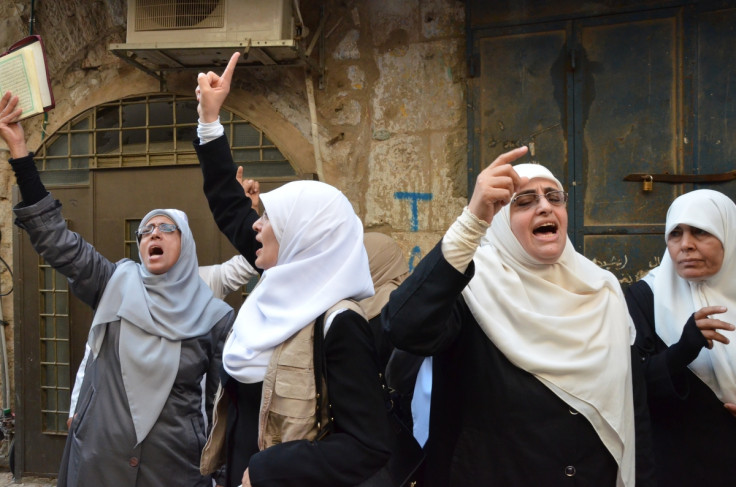 The Islamic Movement, a Muslim advocacy group, has vowed to defend Palestinian access to al-Aqsa Mosque with "blood and soul" after being banned by Israel for inciting violence at al-Aqsa Mosque as well as in Jerusalem, the West Bank and Gaza.
Court orders were issued to shut down 17 non-profit organisations and movements operated by the group, while bank accounts of the movement and all organisations it operates have been frozen. Islamic Movement leader Raed Salah and his deputy Kamal Khatib were held overnight on Monday by police in Haifa.
Israeli politicians have now defended the move as an attempt to stop acts of terrorism, such as the Paris attacks but leaders of the northern branch of the Islamic Movement have vowed to defy the ruling.
Cynical exploitation
Arab leaders in Israel and members of Israel's parliament - the Knesset - have lashed out at the ban, saying Israel cynically timed the announcement and is exploiting the wave of reaction to the terrorist attacks in Paris to further its own aims.
Who are the Islamic Movement?
The Islamic Movement is divided into two branches - northern and southern - with the northern franchise known to have a hard-line approach against Palestinian concessions to Israel.
The northern branch is in favour of a greater application of Shariah law amongst the country's sizeable Arab population.
Both branches run Islamic religious education, social welfare, and political services.
Palestinian member of Knesset, Talab Abu Arar, said Israel had effectively "declared war on the Arab community in Israel and that Israelis would bear consequences as a result of its decision. The Islamic Movement will not stop defending the Al-Aqsa Mosque and won't remain silent to what's going on at the site," he said.
Head of the Joint List and member of Knesset, Ayman Odeh, said the decision was both exacerbating an escalation of tensions on the ground since early October between Israelis and Palestinians - which have left 14 Israelis dead and at least 78 Palestinians, 48 of them assailants according to Israeli police - while also playing on international insecurities over terrorism.
"The decision was made for strategic purposes, and its timing indicates that Netanyahu wishes to position the conflict as a religious conflict. This is indisputably a case of political, anti-democratic persecution that is part of the de-legitimization campaign waged by Netanyahu's government against the country's Arab citizens.
"Netanyahu is continuing in his attempts to exacerbate the situation on the ground and cause additional escalation by inciting against a political movement whose activities are all conducted under the right to free speech," he added.
Shut down Islamic Movement
Overnight on Monday (16 November), Israel's internal security service Shin Bet raided the group's offices seizing computers, paperwork and other property. At a Security Cabinet meeting, Shin Bet chief Yoram Cohen cited evidence linking the group to incitement, but not terror, and said only the organization's funding sources should be targeted. He said outlawing the group could lead to hundreds of arrests and more violence.
In an emergency meeting today the Higher Arab Monitoring Committee, the body representing Arabs in Israel, declared a general strike of Palestinian businesses in Israel this week, and a protest march on 28 November.
Committee head Mohammed Barakeh told IBTimes UK over the phone from Nazareth that Israel's decision was part of "an occupation mentality." He added: "Netanyahu's government and its extremist parties were trying to hide their crimes and racism against our people. They consider themselves part of the free world."
Following the meeting, director of foreign affairs for the Islamic Movement, Yousef Awawdeh, was arrested but the Israeli police declined to say on what charge. Israel has previously alleged that the group is linked to Hamas, which controls the Gaza Strip, and the Muslim Brotherhood. It has also accused the Islamic Movement of fomenting violence during the ongoing controversy surrounding access to al-Aqsa Mosque.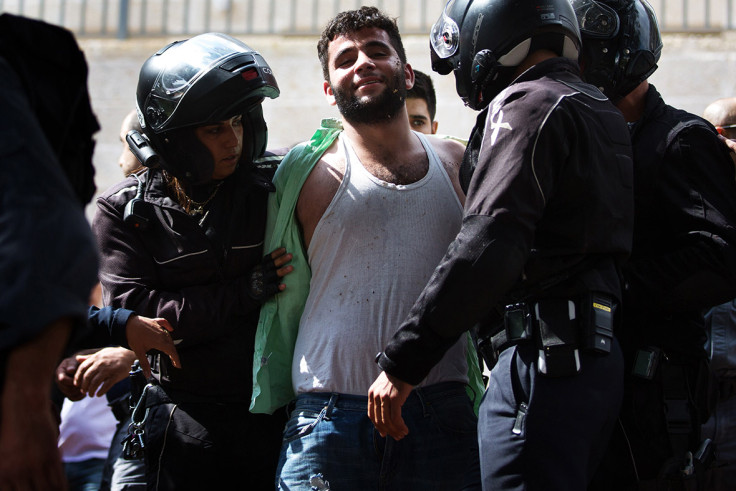 'Bans an important step in maintaining public security'
The Islamic Movement northern branch suffered a major blow in early September when both its male and female Islamic activists - the Mourabitoun and Mourabitat - were banned as a group and from entering al-Aqsa mosque, where they have always protested against a greater Jewish presence or visitation rights for Jews.
Defense Minister Moshe Yaalon used his authority under Israel's emergency regulations to declare the group illegal and signed off on the ability to criminalize any of its members, rather than going through typical legislative channels. Israeli Prime Minister Benjamin Netanyahu's office said both bans was an important step in maintaining public security.
"For years the northern branch of the Islamic Movement has led a deceitful campaign of incitement under the heading 'Al-Aqsa is in danger' that falsely accuses Israel of intending to harm the Al-Aqsa mosque and violate the status quo. In this context, the northern branch has established a network of paid activists [referring to the Mourabitoun/ Mourabitat) in order to initiate provocations on the Temple Mount," said the PM's office.
Netanyahu's office said recent knife attacks carried out by Palestinians were a result of "incitement and propaganda" from the movement, adding: "Outlawing the organization is a vital step in maintaining public security and preventing harm to human life."
A Palestinian woman sits in the narrow streets outside of al-Aqsa Mosque
Kate Shuttleworth
In a statement, Yaalon said the Security Cabinet had significant evidence - none of which it provided - that the Islamic Movement's northern branch cooperates with Palestinian groups like Hamas in efforts to incite and encourage violence. He also claimed the group were anti-coexistence and were resisting the "full integration of Arab Israelis into our [Israeli] society".
"This is a dangerous organisation that, under the guise of religion, works to undermine the very existence of Israel. We will continue to fight Palestinian terror with great resolve and determination, yet with reason and responsibility. We will target the terrorists, as well as those who fund and operate the terror infrastructure," said Yaalon.
He said banning the group was an "important step in our relentless and multi-faceted battle against incitement and terror".
On release from detention this morning, Islamic Movement leader Sheik Raed Salah condemned the clampdown by Israel: "The decision to ban the Islamic Movement's northern branch is a gloomy and unacceptable decision. I will remain the head of the Islamic Movement and maintain the name and keep the principles on which it was founded: To support and defend Jerusalem and Al-Aqsa Mosque.
"In response to Israeli incitement against the Islamic movement: I say with blood and with soul we will defend Al-Aqsa," Salah told media outside the police station in Haifa.
Salah will start an 11-month jail sentence next week after his appeal was rejected in an Israeli court against a conviction for incitement, violence and racism in a speech he made eight years ago.
© Copyright IBTimes 2023. All rights reserved.