Who is Jonathan Pollard, the Israeli spy released after 30 years in US jails?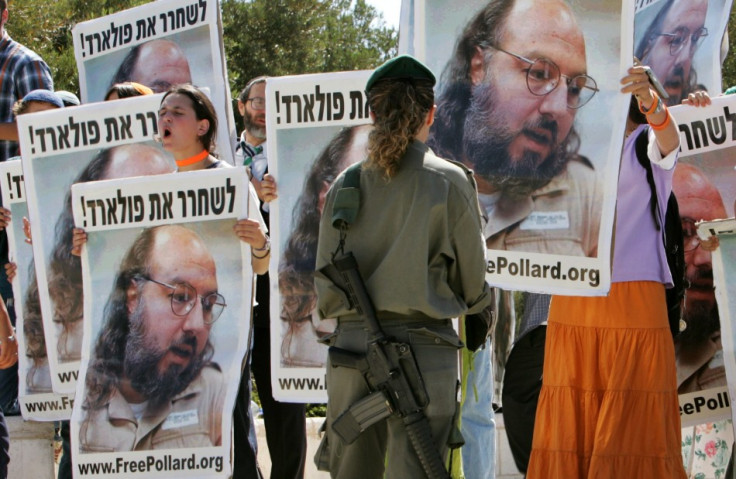 Israeli spy Jonathan Pollard was branded one of the most dangerous agents in American history during his trial for espionage in 1985 but in Israel many on the right consider the 61-year-old former agent as a hero. His release on Friday (20 November) will likely prove as divisive on both sides of the Atlantic as his jailing more than 30 years ago.
Pollard was a young intelligence analyst in the US Naval Intelligence Center for Counter Terrorism in 1984 when he began passing secrets to Israel. It is believed he shared hundreds of documents including pictures from US spy satellites and information about the nuclear programmes of Israel's Arab neighbours.
He was suspected within a year and arrested in 1985 after a botched attempt to claim asylum at the Israeli embassy in Washington. In the years since, successive Israeli governments have attempted to get Pollard released including Israeli Prime Minister Benjamin Netanyahu, who made it an election pledge in 2007.
For his supporters, Pollard was a young, naïve analyst who passed on information that was being unjustifiably withheld by the US security services to an ally. Many of Pollard's supporters in Israel praise him as a patriot who wants to renounce his American citizenship and return to Israel as soon as he is released.
"Pollard's sentence of life imprisonment in 1985 was then – and remains today – unprecedented, excessive, grossly disproportionate and unfair. [...] No other American who has pleaded guilty to spying for a US ally has ever been sentenced to life. In such cases, the usual sentence is no more than eight years, with actual time served averaging two to four years or less," wrote Irwin Cotler in the Times of Israel in August.
Others in Israel see the Pollard case as an embarrassment, with Israeli security services spying on one of its major allies and using a vulnerable and relatively incompetent agent to do so. Pollard had been open about wanting to become an Israeli spy since he was a teenager and was exposed quickly and easily by the US.
"The Pollard affair will be remembered as a shameful episode in Israel's history. [...] Pollard's actions violated the law and had the potential to undermine American security; whether they did, or the extent to which they did, remains unclear," Rabbi Eric H. Yoffie, president of the Union for Reform Judaism from 1996 to 2012, wrote in Haaretz on Wednesday.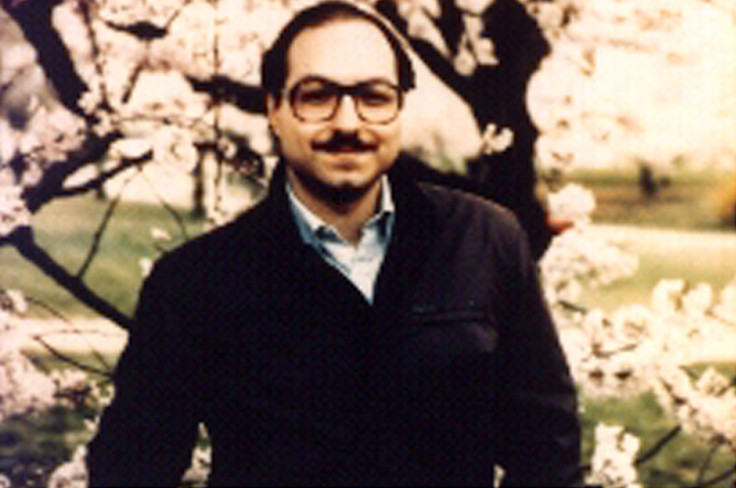 In the US too, Pollard has proved a divisive figure. While a number of US senators and congressmen have lobbied for his release, the US Department of Justice has always opposed it, pointing out that the crime of espionage – no matter who the information is passed on to – is a serious one and should be treated as such.
"The Department of Justice has always and continues to maintain that Jonathan Pollard should serve his full sentence for the serious crimes he committed, which in this case is a 30-year sentence as mandated by statute," said Marc Raimondi, a Justice Department spokesman, was quoted as saying in the Washington Post.
Pollard's release has been linked to the recent spat between Netanyahu and US President Barack Obama over the nuclear deal with Iran, which Israeli opposes, a claim that the US authorities have denied. It is unclear whether Pollard will now be allowed to go through with his long-held desire to renounce his American citizenship and move to Israel, where his wife lives, as his parole conditions may require him to stay in the US for at least five years.
During his brief tenure as a spy, Pollard informed for a secret unit of the Israeli Defence Ministry, Lakam, which used foreign spies to steal data, materials and technical know-how for Israel. The Jerusalem Post reported that since he was a child Pollard had been an intelligence freak and had expressed an interest in being an Israeli spy as early as the age of 16.
He was rejected by the CIA but found a job at the US Naval Intelligence Center for Counter Terrorism in Maryland. In 1984 he met a prominent Jewish-American businessman who he told of his willingness to spy for Israel and was then connected with an air force pilot working for Lakam.
He travelled to Paris to meet his handler and was given $20,000 annual salary. During his time working for Lakam, Pollard reportedly handed over hundreds of documents relating to the Palestinian leadership, Iraq, Libya, Syria and Pakistan's nuclear programme as well as pictures taken by US spy satellites.
Pollard was first questioned in November 1985 and released but rather than leaving the country he remained in the US. He attempted to drive to the Israeli embassy in Washington but was told to leave and was detained by the FBI. At his trial, Pollard was branded one of the most dangerous spies in American history and was sentenced to life. It emerged last week that if parole had been denied, he would have had to serve a further 15 years.
© Copyright IBTimes 2023. All rights reserved.