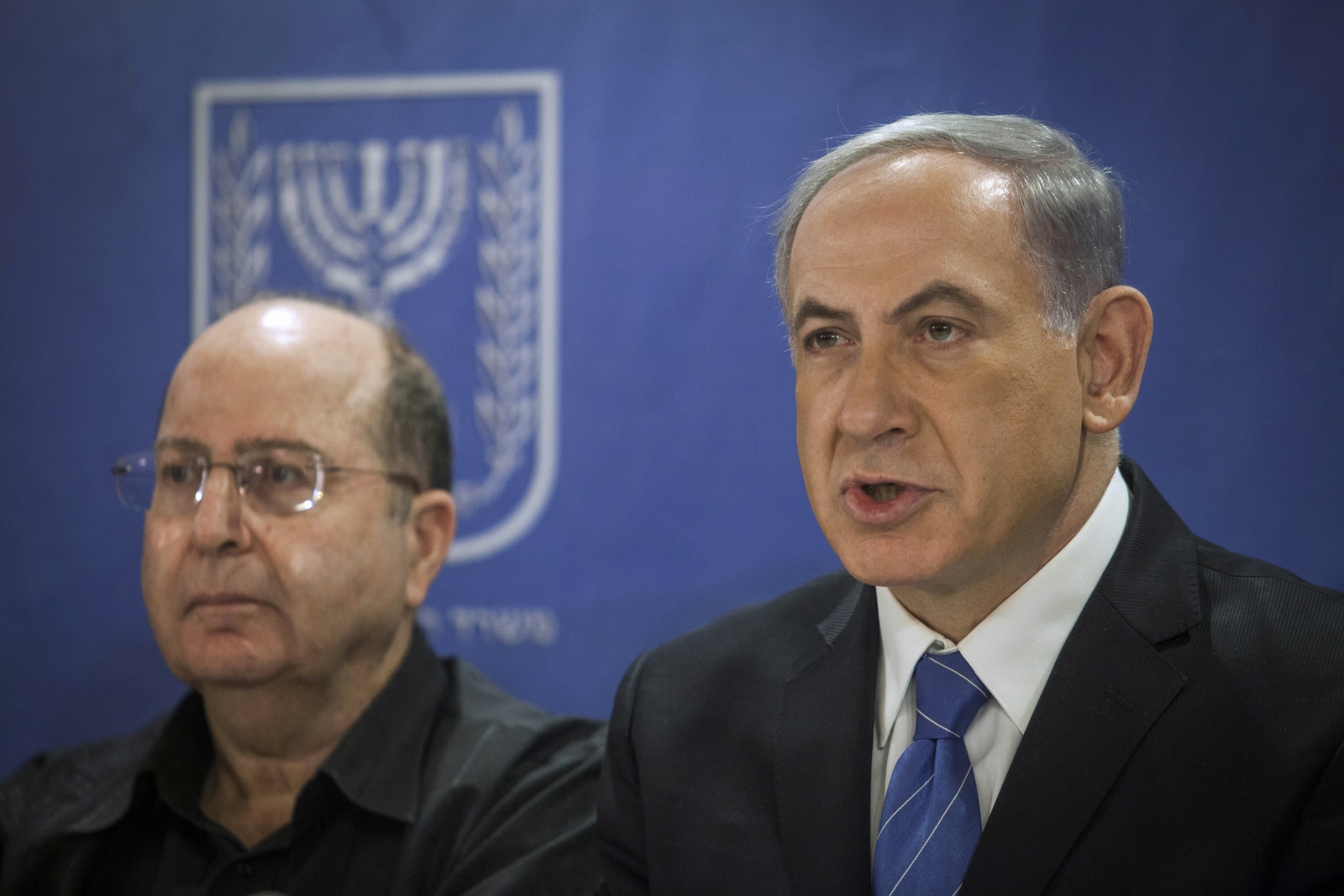 Forty-three Israeli reservists from a military intelligence unit who signed a letter refusing to serve in the occupied Palestinian Territories are to be viewed as "criminals" by the Israeli government, defence minister Moshe Ya'alon has said.
The reservists' letter, revealed last week, claimed that their unit partook in "all encompassing" surveillance of the Palestinian people, regardless of whether they were suspected of terrorist activity or not.
It also claimed that the unit used sensitive personal information, such as the sexual orientation of a Palestinian citizen, to blackmail them into becoming informants for Israel.
Ya'alon said that the letter was a "foolish and obscene attempt to support the international false delegitimisation campaign against the State of Israel and the soldiers of the IDF."
"Their refusal is politically, not morally, motivated. Soldiers should go to their commanders when they have a problem. Our officers and soldiers are doing sacred work which saves many lives and they deserve our gratitude," he said.
"I will not allow a political abuse of this and those who signed this [refusal document] will be treated as criminals," he said.
The letter came from the reservists of Unit 8200 and it alleged that the electronic interception work conducted by the unit was mainly used to support the "political persecution" of the Palestinian people and the Israeli occupation.
It has also been revealed that a commander of the unit had sent a letter to its members asking them not to take their complaints to the media but to deal with them in-house instead.
Other members of the Israeli elite to join the condemnation of the 43 reservists included Prime Minister Benjamin Netanyahu and IDF spokesman Brigadier General Motti Almoz, as well as member of Israel's opposition parties.
"This is an act that should be condemned ... and that constitutes political exploitation of the Israel Defence Forces [IDF]," said Netanyahu at a cyber security conference in Tel Aviv.
"The IDF is the most moral army in the world and it carries out the missions that we give it to safeguard our security. From my long years of acquaintance with the members of Unit 8200, the baseless slander levelled against them will not harm the vitally important work they do for the nation's security. And I say to them – continue."
Almoz wrote on his Facebook page that the reservists refusing to carry out their job roles in the occupied Palestinians Territories would face "the disciplinary treatment [that] would be sharp and clear."
"There is no place for refusal in the IDF. There are arguments and there are political stances. Celebration of democracy ... What happened here, in my eyes? Exploitation of military service to express a political stance," he added.
In the recent seven-week conflict between Israel and the militant faction Hamas, over 2,100 Palestinians - mostly civilians - lost their lives. All but five of the 68 Israeli fatalities were soldiers.