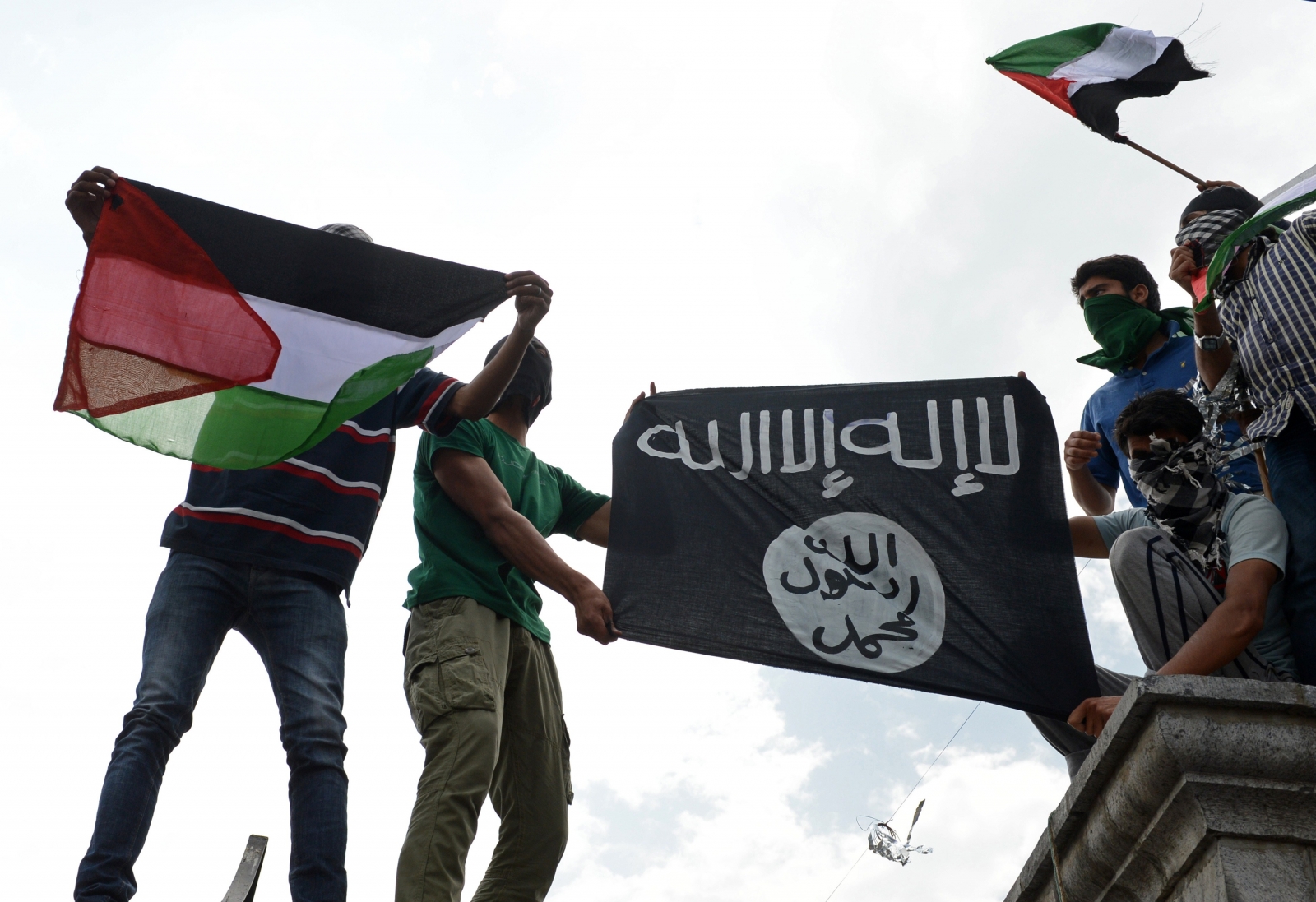 Israeli security forces broke up an alleged terror cell affiliated with Isis, it has been revealed.
A number of Palestinians were arrested in the raid by Shin Bet and the Israeli Defence Forces (IDF) on the Hebron-based terror cell in November, reported Haaretz after a gag order was lifted.
The group is accused of plotting terror attacks against Israeli forces, and on one occasion planting an explosive device near IDF forces.
It is the first alleged Isis terror cell in the West Bank, reports Reuters, citing an Israeli security official.
One alleged member of the group, Mohammed Zaro, has been charged with illicit group membership and activity.
"The suspect worked in cahoots with another person to create a military cell of the Isis organization, with the intention of acquiring weapons to carry out attacks against the State of Israel and the Palestinian Authority," the Military Prosecution wrote in its announcement.
Shin Bet described the three men as "identifying" with Isis, but did not specify if they had made contact with members of the jihadist group.
Two other suspects will be indicted in the coming days.
Under interrogation, one of the suspects admitted to plotting to create an Isis cell to carry out terror attacks, and to hurling explosives at a civilian patrol. No one was injured in the attack.
Two of the cell are alleged to have planned to kill an IDF soldier, steal the uniform and weapon and use them to carry out further terror attacks.
Palestinians and Arab Israelis are known to have joined the ranks of Isis, the jihadist group that controls huge areas of Syria and Iraq.
In June, an Isis spokesman explained that capturing Jerusalem and destroying Israel was central to plans, but Isis had to consolidate its position and weaken the US before doing so.