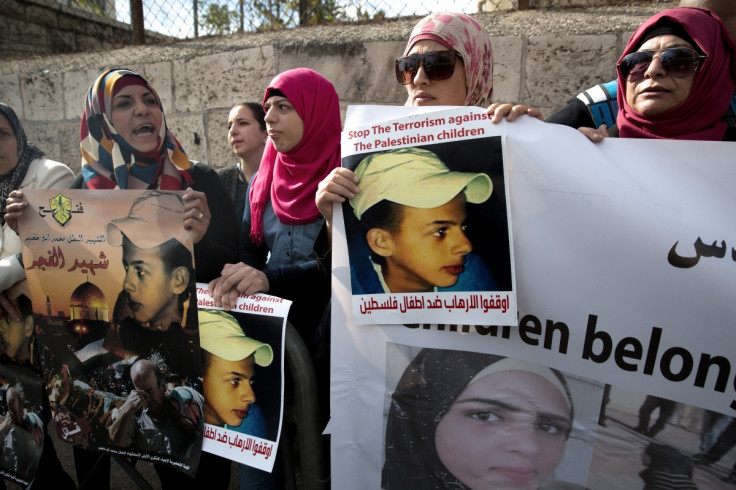 Two Israeli youths who kidnapped 16-year-old Palestinian Mohammed Abu Khdeir and burnt him alive have been given lengthy prison sentences.
One of the killers was jailed for life and the other for 21 years on 4 February, after being found guilty in November. Neither can be named as they were 16 at the time of the attack.
The pair kidnapped Abu Khdeir from a street in east Jerusalem before murdering him. The murder was part of an escalating cycle of violence that led to the 2014 Gaza conflict.
Israeli settler Yosef Haim Ben-David, 31, is said to have led the attack, however, his lawyers claim he is mentally ill and was not responsible for his actions at the time.
Abu Khdeir was kidnapped, beaten unconscious, and burnt alive in the Jerusalem Forest in July, 2014, to avenge the kidnap and murder of three Israeli teens by Hamas members the previous month.
Hussein Abu Khdeir, the father of the victim, requested at the sentencing that Israeli authorities destroy the homes of the attackers' families, as they do with Palestinian terrorists, the Jewish Telegraphic Agency reported.