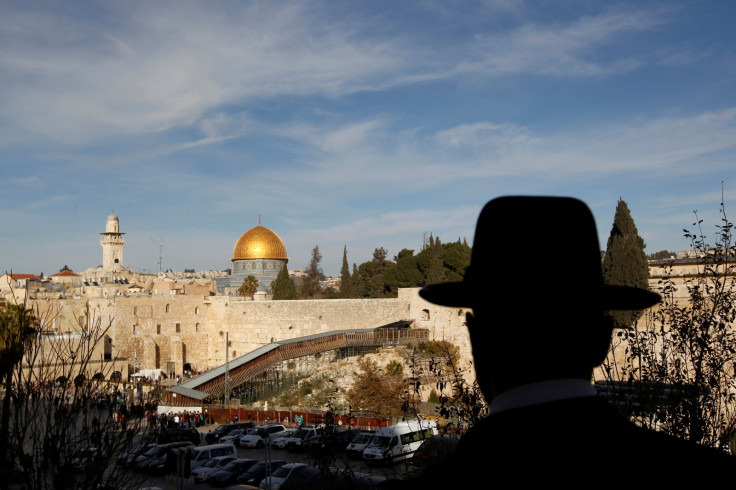 A bill proposed to prohibit mosques in Israel from using loudspeakers is garnering harsh criticism from Muslims across the country. While those in favour, including Prime Minister Benjamin Netanyahu have described it as a requirement to reduce noise pollution, those in opposition see it as Israel's growing intolerance towards non-Jews.
"Israel is a country that respects freedom of religion for all faiths. Israel is also committed to defending those who suffer from the loudness of the excessive noise of the announcements," Netanyahu told his Cabinet.
Called the Muezzin Bill after the person who makes the Muslim call to prayer, the legislation was approved by a ministerial committee earlier this week but has faced a hold-up in parliament over concerns that it could also affect Jewish religious activity. The bill does not particularly mention mosques but refers to "houses of worship", which also includes synagogues. Sirens are used to announce the start and end of Sabbath and if made into a law, Jews would also have to adhere to the restrictions as well.
"For thousands of years, the Jewish tradition has used various tools, including shofars and trumpets," Health Minister Yaakov Litzman wrote in an appeal. "Since the technology developed, loudspeakers have been used to announce the onset of Shabbat [Sabbath], at the permitted volume level, and in compliance with every law."
Meanwhile, Jordan's Ministry of Religious Endowments also criticised the bill and said that the occupying power had no right to change practices that have been in place for ages. "Any decision on Jerusalem's holy shrines by the Israeli occupation authority, including a proposed ban on the call to prayer, is false and insignificant," said Islamic Affairs Minister Abdullah Al-Abadi. "An occupier cannot make any changes to the city it occupies; things [must] remain the same without any change."
Muslims within Israel's political system have also raised issues with the legislation. "The call to prayer came before the racists. The call to prayer will remain after the racists," said Ayman Odeh, head of a joint list of Arab parties in parliament.
Thabet Abu Ras, of the Abraham Fund, which promotes better relations between Israel's Jewish and Palestinian citizens, told Al Jazeera, "This bill is the ugly product of Islamophobia that has come to dominate Israel. Now the government will try to reframe the bill to satisfy the Jewish religious parties so that it can proceed."