James Foley's Killer: Hunt is On for British-Pakistani Isis Militant 'John'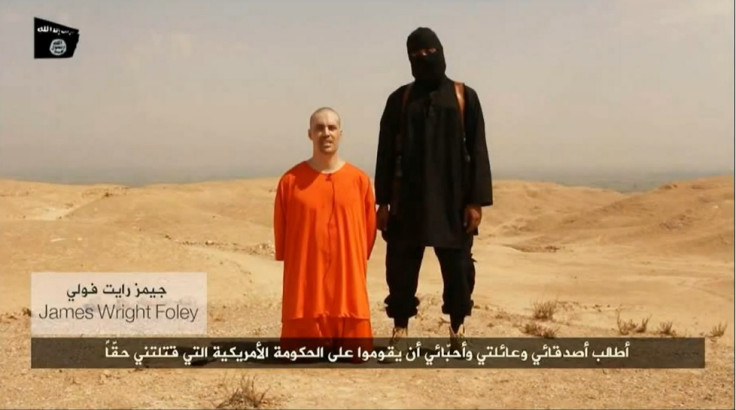 The hunt is on for British Pakistani man 'Jailer John', allegedly from London, believed to be the Islamic State (Isis) militant behind the brutal beheading of journalist James Foley on Tuesday, according to a newspaper report.
'John' is believed to be a senior IS militant with a history of jailing hostages and executing them, a report by The Times Middle East claims.
The man, named by a former hostage as "John", is a prime target for MI5, MI6 and the SAS amid fears he could kill again after his new-found infamy, or pursue actions to intentionally inspire followers from his homeland, England.
'John' spoke in the video, posted to YouTube by the militant jihadi group, in a clear southern English accent, leading some voice experts to believe he is from London. He has since been linked to east London and to a group of four British-Pakistani jailers for the Islamic State.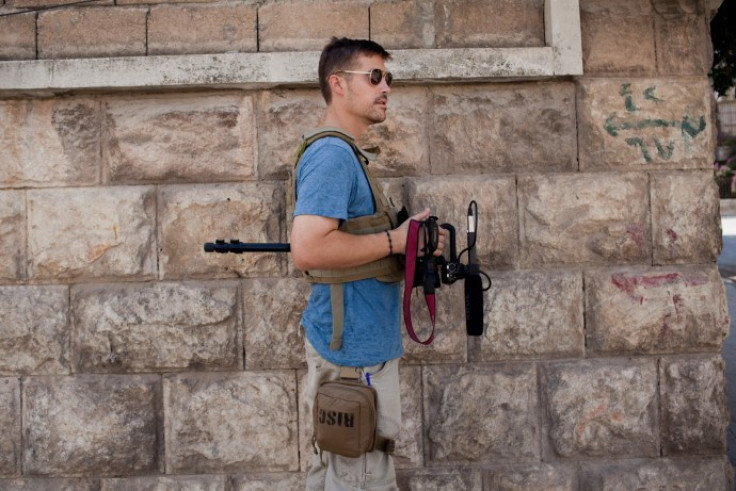 American freelance journalist James Foley disappeared in Syria last November
freejamesfoley.org/Nicole Tung
The group is said to have been jokingly described as "the Beatles" among IS ranks, and are known to have been holding at least a dozen western hostages.
One of the hostages has been identified as US journalist Steven Sotloff, who appeared alive at the end of the video in which James Foley was killed. 'John' announced on camera that Sotloff's life is now in the hands of US President Barack Obama and his decision to continue or cease targeted military strikes on Iraq.
US special forces mounted a secret rescue operation in a remote corner of Syria to free western hostages held by IS militants including James Foley, the Pentagon revealed last night. The operation was cancelled when US soldiers could not find the location where the hostages were being held captive.
Reading the clues
The video released on Tuesday shows a tall-man dressed in black, with a handgun in a leather holster under his arm. He was brandishing a small knife in his left hand.
The footage is believed to have been filmed on the outskirts of IS-held Raqqa in northern Syria. It depicts Foley, 40, making a forced statement while kneeling in the dust. "I wish I could have the hope of freedom and seeing my family once again," he tells the camera. "But that ship has sailed."
International security forces are concerned the beheading indicates the killer may have risen to a senior level within Isis, which has taken over large swathes of Syria and Iraq in its quest to establish an Islamic 'caliphate' in the region. In the past, senior militants within extremist organisations have taken responsibility for such brutal and public killings.
Peter Neumann, director of the International Centre for the Study of Radicalisation at King's College London, heads a team that analyses the social media statements of individuals fighting in Syria. He said it was the first time they had seen a threat made from a high level within Isis against the West. "This is an official Isis video and as such, this is not a random guy," he said. "He is making a very direct threat against the West."
Beheadings are typically carried out by senior individuals within extremist groups, such as Khalid Sheikh Mohammed, the alleged 9/11 mastermind, and Abu Musab al-Zarqawi, the former leader of al-Qaeda in Iraq.
'John' is just one of between 400 and 500 British jihadists believed to have left the UK and travelled to fight among the extremist ranks in Iraq and Syria.
© Copyright IBTimes 2023. All rights reserved.