Italian Navy Rescues 4,000 Migrants Off the Italian Coast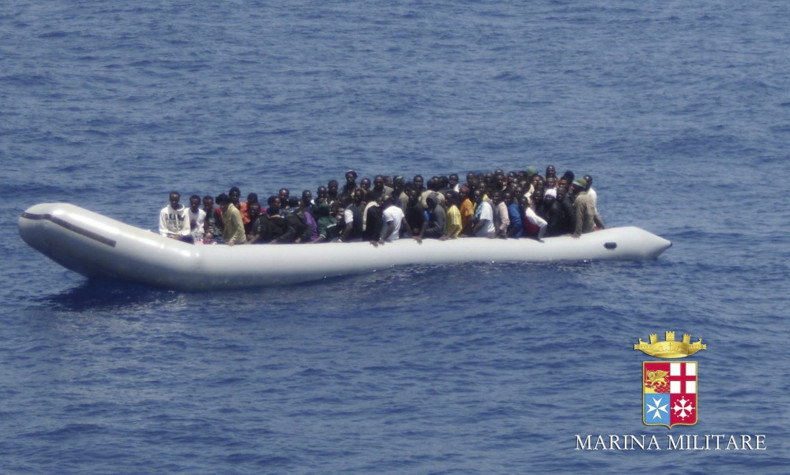 Nearly 4,000 migrants were picked up by the Italian navy after they were attempting to reach the Italian coastline from North Africa.
Helicopters, patrol boats and frigates were part of the combined rescue operation near Sicily.
Video footage released by the Italian coastguard and navy showed the migrants being taken from boats, winched to safety and transported on to frigates.
The Mare Nostrum operation, which costs £7.5m per month was started in October 2013 after 360 migrants drowned off the Sicilian island of Lampedusa.
The task force was launched to rescue refugees in boats and arrest traffickers. An estimated 20,000 people went down with their boats before reaching Italy in the past decade.
Thousands of people are seeking to escape conflicts in Syria, Iraq, the Middle East and Africa. In their desire to flee, they have been boarding unsafe smugglers' boats in Libya on their way to Europe.
Nearly 110,000 people have been rescued since January, but nearly 2,000 have died making the hazardous crossing, said the UN's refugee agency.
All the people saved claim political asylum on coming ashore in Italy. This has led to critics commenting that the navy is increasing Italy's problem as the first port of call for over half the undocumented immigrants entering the European Union.
A large majority of the people reaching Italy are refugees from war and tyranny in Syria, Eritrea and Somalia, so they have a good case for claiming asylum.
However, many asylum seekers do not want to stay in Italy, which is in the grips of an economic crisis and has high unemployment rates. Preferably, they are seeking to move on to more prosperious EU countries.
International law states that refugees must claim asylum in the first safe haven they reach, and in the case of the EU that is usually Italy, as it is geographically close to Africa.
Five Italian warships are dedicated full-time to Operation Mare Nostrum.
"We do not want a sea of death," said Rear-Admiral Michele Saponaro, who runs the operation from the naval command centre.